We are going to share today is what national day ? On November 10 World Day for Neuro-Endocrine Tumor Awareness is celebrated. "Neuro-endocrine tumors, if you do not suspect them, you do not detect them"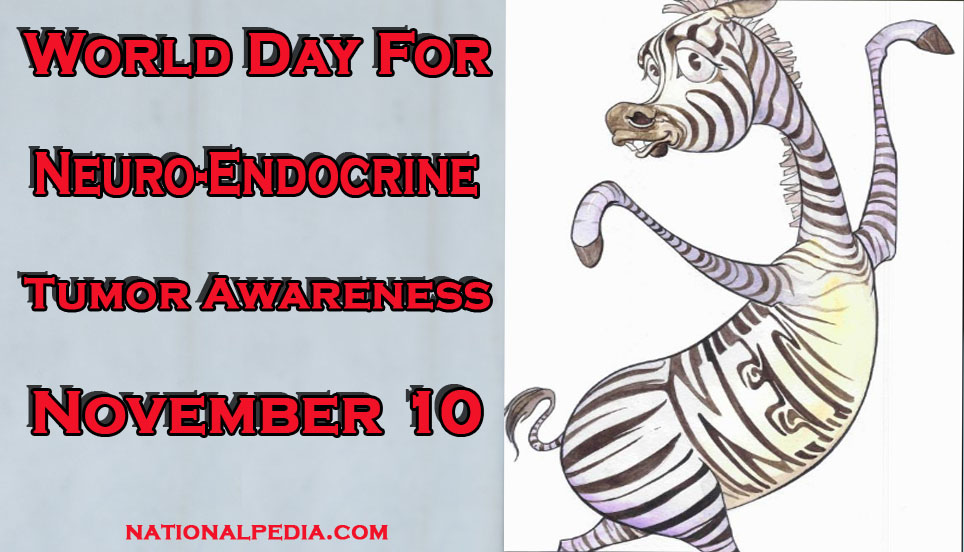 World Day for Neuro-Endocrine Tumor Awareness November 10
APTED (Association of Patients with Various Endocrine Tumors) chose this slogan for the first edition (2012) of the World Day for Awareness of Neuro-endocrine Cancers and Tumors. The association wishes to seize the opportunity to raise awareness among the general public and health professionals, to improve information on these diseases and to take care of patients.
Unrecognized tumors
Despite the "famous" deaths (the late Steve Jobs), these tumors remain too little known to the public, yet they are increasing in the world. They are the peculiarity of being difficult to detect and diagnose.
TNEs can occur in different parts of the body, the most common being the digestive system, bronchi and lungs, but also in organs such as the thyroid, adrenals and kidneys.