Lebanon National Flag History
The national flag of Lebanon was adopted in 1943. Dating back to thousands of years , Lebanon remained a cultural and religious epicenter for many civilizations and religions, it is the reason Lebanon is mentioned several times in Bible alone, it is an important nation in the region with the surprising population equilibrium of Muslims and Christians with anadequate amount of Jewish communities. The national flag of Lebanon was adopted just before the independence from France on December 1943. The national flag of Lebanon is a symbol of the nation's past and bright and peaceful future. It is a flag of proportion 1:2:1, there are two horizontal stripes on top and bottom in red color. The white colored strip is located horizontally at the center having a double proportion than the other two stripes. There is a green-colored cedar tree in the middle of the flag i.e. in the white portion of the flag; it touches both the red corners from top and bottom sides.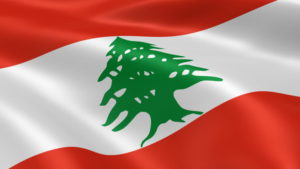 Lebanon Flag Meaning
The national flag of Lebanon has two red stripes on top and bottom that represents the bloodshed and sacrifices in the history of Lebanon to make it a sovereign and Free State from French. It is also a remembrance to the warriors that protected the land from foreign invaders for centuries. The white color in the middle represents the greatsnow-coveredLebanese Mountains, purity, and peace.
The green cedar is the most important part of Lebanese national flag. It represents the famous Cedar Mountains of Lebanon or Cedrus Libani. The ancient cedar trees and their forests are mentioned many times in the Holy Bible. It also shows the prolonged existence of the civilizations that nurtured in Lebanon.
Before the national flag of Lebanon was made part of Lebanese Constitution, it changed several times under multiple foreign rules, the latest was under French occupation before 1943. The cedar tree remained intact in the flag while France ruled the country.
You also may learn:National Flag of Kenya.
Lebanon Flag Pictures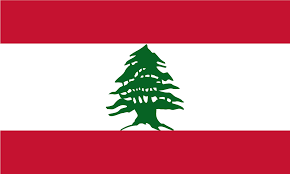 Map of Lebanon
M/center>