Today we will tell you today is national what day. The choice of May 8 for World Red Cross Day is due to the anniversary of the birth of Henry Dunant, founder in 1863 of the International Red Cross and the Geneva Conventions.
World Red Cross Day May 08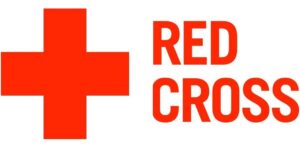 Birth of a movement
In Solferino (in the Province of Mantua, northern Italy). The Emperor Napoleon III, at the head of a Franco-Piedmontese army, crushes the Austrians in an extremely deadly battle. Thousands of wounded dying for lack of care. Calls for help remain unanswered. Witness to this tragedy, a Swiss citizen, Henry Dunant, improvises relief with the help of local civilian populations. He indiscriminately assists soldiers on both sides. Strongly shaken by what he has just seen, Henry Dunant will publish on his return one of the first reports of war: "A Remembrance of Solferino" in which he denounces the horrors of the fighting.
From this day on, thousands of men, civilians, soldiers and prisoners will be entitled to these fraternal gestures that make the hours of trial and suffering less cruel. Five years after Solferino, Henry Dunant's idea has come a long way. A five-member committee was formed in Geneva to examine ways to protect the wounded on the battlefield.
An international conference meets in Geneva. Sixteen nations participate, including France. They decide to set up rescue committees in each country and choose an emblem: a red cross on a white background. States adopt international rules defining the fate of persons in the hands of the enemy and who do not take part in the fight: it is the Geneva Conventions whose first was born on August 22, 1864.
The red cross of our day
With 97 million men and women, there are now National Red Cross and Red Crescent Societies in 176 countries around the world.
The International Movement of the Red Cross and Red Crescent contributes to the extension and promotion of International Humanitarian Law (IHL). By ensuring its dissemination, by exercising constant action with States, it strives to enforce the principles and application in conflicts. It also makes every effort to promote the adoption of ever more protective rules. Thus, the Red Cross, by demonstrating its constant action in favor of the victims, and by spreading its ethic of tolerance and dialogue contributes to the prevention of conflicts and tensions.
A national week for France
A day is short also the French Red Cross organizes its National Days in 2016, the week chosen is that of May 28 to June 5. Well, if Adriana returns, we are for!