We are going to share today is what national day? To be more precise, we should mention World Topless Day by its American name Go Topless Day, as it seems that it is "celebrated" only in the Anglo-Saxon world.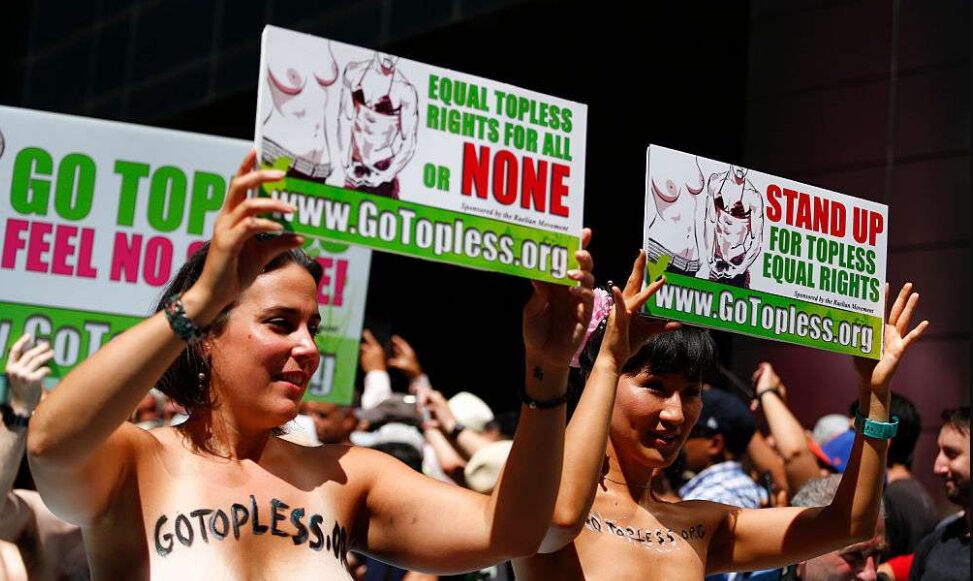 World Topless Day August 26
Originally therefore, it is an association of activists for the rights of women who decided to put forward this day.
It is usually celebrated every year on the Sunday closest to August 26, which happens to be in the United States the day of the equality of women. For 2017, it's Saturday 26th that has been selected. Go and understand.
For the record, The President of the United States is invited every year to commemorate this date. Nothing can say, if the future smiles a candidate for the presidency of the United States soon, she will join the action!