Today we will tell you today is national what day.  Sickle cell disease is a genetic disease of the blood that affects black populations in particular. World Sickle Cell Day particularity explains that it is, on the African continent, the first genetic disease affecting, from birth, thousands of patients.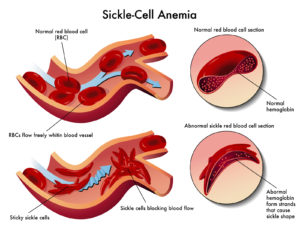 World Sickle Cell Day June 19
Since 2009, the fight against sickle cell disease has been one of WHO's priorities for the African zone and ranks fourth in the world's public health priorities, after cancer, AIDS and malaria.
Get to know sickle cell disease better
From the Greek drepnos (sickle), also known as hemoglobinosis S, sicklemia, or sickle cell anemia, sickle cell disease is an inherited disease that is characterized by the alteration of hemoglobin , the protein ensuring the transport of oxygen in the blood.
Sickle cell disease is not a very rare disease. It is particularly common among people of sub-Saharan African origin, the West Indies, India, the Middle East and the Mediterranean basin. An estimated 50 million people worldwide are affected.