The gaming industry is the fastest-growing sector out there, with over 3 billion gamers on a global scale and a record-breaking net worth of 72.67 billion in 2022, which is predicted to reach an even higher revenue of $321 billion by 2026.
Needless to say, its popularity has an overreaching impact on local communities not just because you can easily play any game on your smartphone or any other device but because the involved parties are essential for the economy, and they have a positive impact on economic growth.
Overview of The Gaming Sector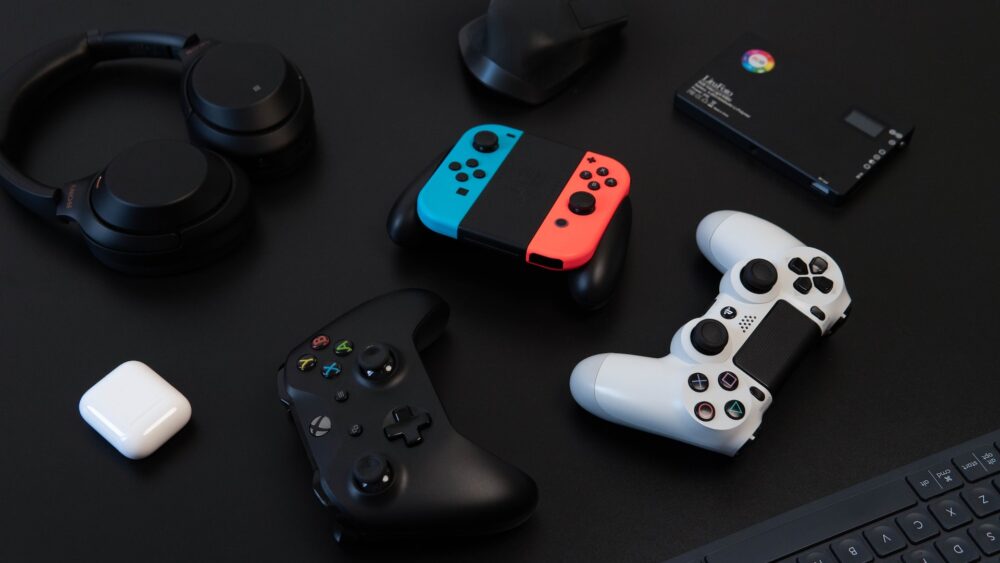 The gaming sector had humble beginnings with Computer Space, the first game, which set the foundation for the hype around the gaming sector, with the first hit developed in 1972 – Pong. Since then, the gaming world has grown in leaps and bounds, with an ever-increasing number of games, new gaming gadgets, and enhanced gaming experiences.
Since then, other types of games have emerged on game consoles and games such as Donkey Kong, Pac-man, and Super Mario. Furthermore, with the introduction of the desktop computer, gaming has also moved on to personal computers.
Game studios have expanded their target group by reaching new audiences across the world with various video games from new genres.
The Internet has brought forward even more opportunities with the development of online gaming platforms. One of the major innovations in the sector was the introduction of mobile devices.
Namely, with Nokia and other portable 'brick' phones, the first mobile games were mainly associated with simple games such as Snake or Tetris. Nevertheless, it marks an essential aspect of the gaming sector, which emphasizes convenience and affordable gaming.
Moreover, with the first iPhone, the gaming market moved to mobile devices, and the development of the App Store and the Google Play store created separate spaces for many new mobile games. The mobile games were based on better graphics and included user-friendly interfaces and innovative game categories.
That was a significant reason for the success of mobile gaming and its subsequent popularity. Also, many mobile games were available free of charge as well as premium titles.
In addition, new innovative technologies were involved in the gaming sector, including Virtual Reality technology that disrupted the gaming sector. VR headsets were initially created for gaming in the early 2000s, but the technology wasn't on the scale needed for an immersive gaming experience.
Namely, virtual reality promises to transport the gamer virtually in a realistic, virtual environment. The VR games, therefore, need to be based on high-quality graphics and modern VR headsets.
Other aspects of gaming that further promoted its popularity were the rise of eSports and the iGaming sector. The iGaming sector emerged with the advent of the Internet as the first casino software was developed soon after that in 1994 by Microgaming.
Since then, iGaming has quickly developed loads of digital casino games and drew inspiration from different video games. Hence, you could try your luck with digital versions of popular slots and card games such as poker, blackjack, and baccarat, as well as many other options.
The iGaming sector achieves massive success worldwide and is responsible for huge economic growth. It created more opportunities for game studios to design games specifically for online gambling, and it expanded the game categories and reached a new audience of online casino players. So, whether you are a professional craps player or more interested in slots, the iGaming sector is so advanced that it offers hundreds of casino games in multiple variations.
Impact of Gaming
Gaming has a generally positive impact on local communities. It allows gamers to connect with like-minded individuals, forge friendships with people worldwide, or find a job in the sector. It supports many jobs based on the types of games, from game designers and developers to marketing experts and croupiers, if we talk about iGaming and other positions.
If we take the USA as an example, there the gaming sector is responsible for bringing $261 billion to the U.S. economy. It further genres over 1 million jobs across the country and produces around $40.8 billion in tax revenues.
When it comes to casinos, there are around 559,000 jobs in land-based casinos and offices, which further proves that casinos are also important for the economy. They attract national and international tourists and sell other goods and services in their establishments, including tickets to live shows, restaurants, gift shops, and many other amenities associated with traditional casinos.
So locally, when it comes to land-based casinos, they typically have a positive impact on the number of tourists and even international visitors. Indirectly this also impacts other sectors, such as the travel industry and the entertainment sector, specifically the performers that are hired by the casino, including musicians, actors, stand-up comedians, and other entertainers.
It is safe to say that both the gaming sector and the casino industry have indirectly impacted the development of other sectors as well in their own communities and on a global level.
On a global scale, gaming is a force to be reckoned with and is showing tremendous progress, especially in Asia. More specifically, the Asia-Pacific market would continue to grow by over 3.4% annually and produce revenue of $93.2 Billion Market by 2028. Japan and South Korea are one of the biggest local markets that account for over 70% of the gaming sector's revenue.
Summary
In conclusion, the gaming sector has leveraged different technological innovations, further promoting this industry's growth. So, it is safe to say that even if you specifically don't play any video or mobile games, you will likely do that in the future.
What's more, gaming is one of the dominant industries within the entertainment sector, and an ever-increasing number of gamers worldwide is proof of that. When it comes to the economic impact, we can see how casinos support many different professionals in the area and sustain the local economy by opening new jobs or promoting other industries related to traditional casinos, for example.