We are going to share today is what national day? Because we have not been identified in time, World UFO Day did not appear on our site until 2015 and yet it has existed, at least across the Atlantic, since 2001.
World UFO Day July 02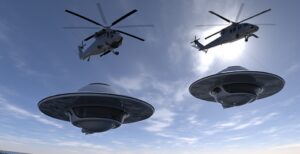 Declassification
But then, what is it for? According to the distinguished ufologist who gave us his information, his reason for being is mainly to make better known the undoubted existence (sic) of UFOs and intelligent beings of space (not less).
It is also an opportunity to encourage governments to declassify their knowledge about observations throughout history, because according to the same ufologists, we are not told everything …
How do you recognize a ufologist celebrating World UFO Day? Participants are known to look at the sky together during this day.
To conclude in a good mood, remember that it is the WUFODO (World Organization of the Day of the UFOs) which declared the 2 of July like official day of the Day of the UFOs. This was done to avoid confusion (you never know with the unbelievers).