We are going to share today is what national day? World Junk Food Day has not yet made a real place in the calendar of world days. It must be said that it comes to us in a straight line from the United States of America. In fact, we would have suspected.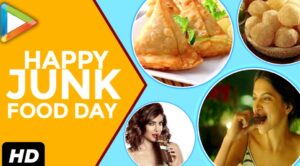 World Junk Food Day July 21
This is his real name, across the Atlantic. By these terms are meant all the foods too fat, too sweet, too rich, which are the everyday life of the average American.
Give him a world day may be finally realize that this type of diet can be harmful to health …