We are going to share today is what national day? On the occasion of the world day of white band against poverty, Friday, July 1, the coalition "2005: no more excuses!" invite you to wear a white bracelet on your wrist the week before July 1st and the same day as a sign of support for global action against poverty. Secours Catholique and the Catholic Committee against Hunger and for Development (CCFD) are members of the operation.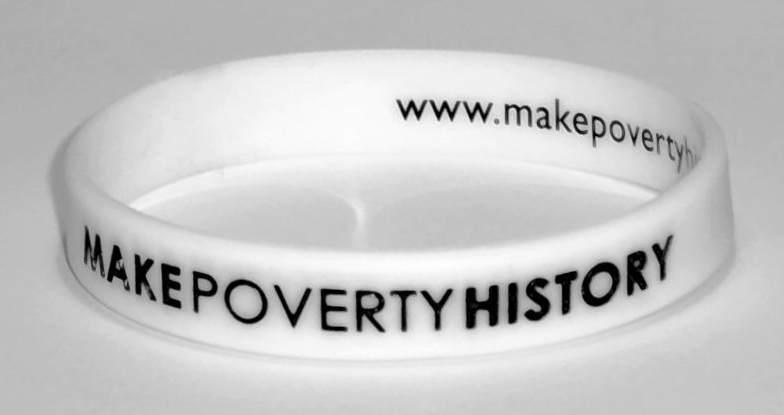 World Day of White Band Against Poverty July 01
This global coalition aims to challenge states, which signed the Millennium Development Goals in 2000, to honor their commitments and take immediate action to halve global poverty by 2015. Secours Catholique / Caritas France is strongly involved in this campaign. It is one of the 6 organizations of the steering committee, with Agir Ici, CCFD, CRID, Coordination Sud and CFDT. In France, there are more than sixty organizations and unions united within "2005: no more excuses!" who carry this campaign. The white banner is the symbol of the Global Action against Poverty, which brings together hundreds of organizations and citizens around the world.