Capital City of Trinidad and Tobago
Port of Spain is the capital  city of Trinidad and Tobago , located on the northwest coast of Trinidad Island, bathed by the waters of the Atlantic Ocean . It is a city surrounded by hills near the mouth of the Caroni River.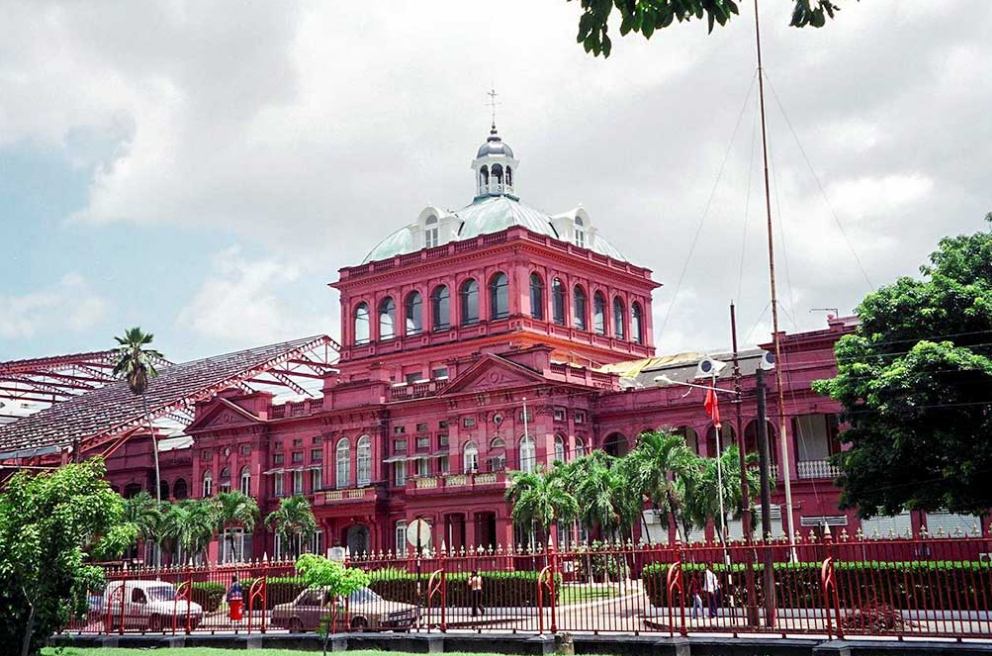 History
The island of Trinidad where the city is located was discovered by Christopher Columbus on the third voyage in 1498 . The city was founded by the Spanish in 1560 , when they settled in Laventille Hills in the eastern part of the present city.
Do you o know about Capital City of Togo?
Location
It is located in the northwestern part of the island of Trinidad.
Population
It has an estimated population of 49,031 inhabitants.
Architecture
The architecture and religious buildings reflect the crossbreeding of the two islands, including the Anglican Cathedral of Holy Trinity ( 19th century ), the Jama Masjid Mosque, the Catholic Cathedral of the Immaculate Conception dominating Independence Square, a Hindu temple, Buildings with Victorian facades or the parliament The Red House, named for the reddish tones, Renaissance style.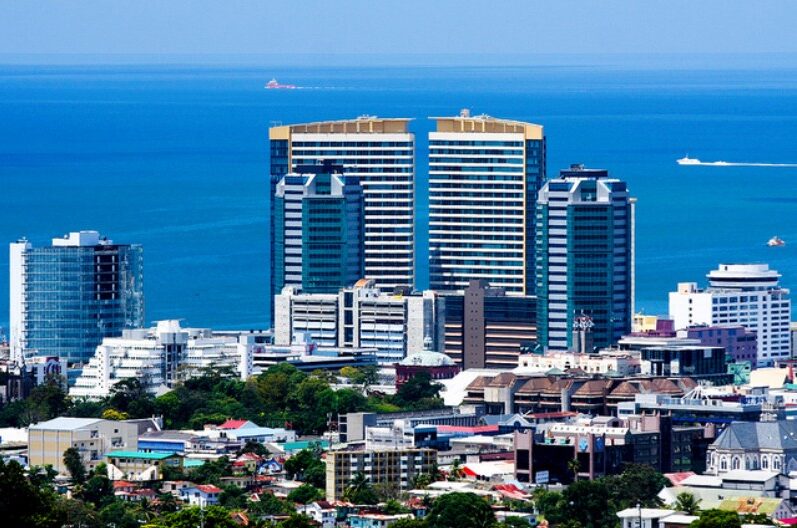 Located on Frederick Street, near the harbor, are bazaars, boutiques and department stores. The street leads to the National Museum and Gallery, dedicated to the history of Port of Spain and the country, and has works by Trinitans.
At present, the city has modern parts, with wide avenues and office buildings, as well as luxurious areas. All these parts are near the sea, and occupy, from the shore, an area of ​​about 10 kilometers.
Transport
It has different transport options, such as buses, mini buses and taxis. There is also the Piarco International Airport, a few kilometers from the city. It has maritime routes, operated by the ferry that runs between Port of Spain and Scarborough in Tabago.
The airport is located in; Airports Authority of Trinidad & Tobago, Caroni North Bank Road, Piarco, Trindad.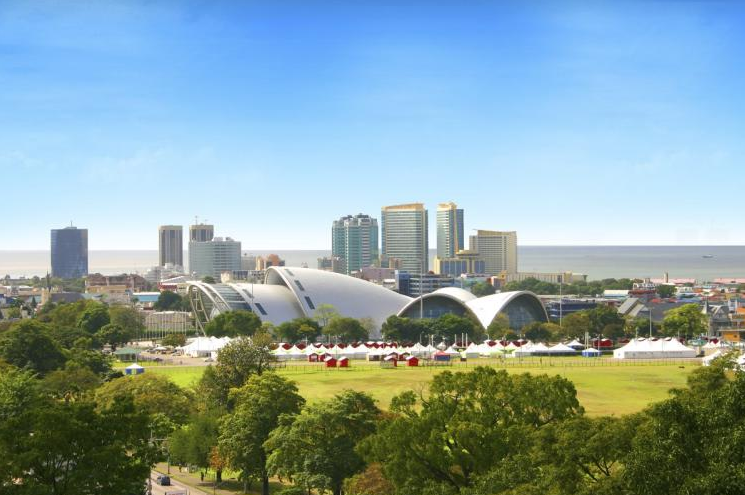 Restaurants and Bars
Among the main restaurants and bars in the city are Apsara: It is an Indian restaurant in Trinidad; El Vigas: It is a grocery store, about 100 years old, converted to a restaurant; La Boucan Restaurant: It is located in the heart of the city, and is the main dining room of the Hilton Hotel Trinidad.
Other places are the Roti Patraj: It is an Indian restaurant; The Tamnak Thailand: This restaurant offers affordable, oriental dishes and classic Thai cuisine; The Pink Anthurium Restaurant: This is a restaurant serving local and international dishes.
Also located are the Neighborhood Jalepenos Restaurant and Bar; The Jenny on the Boulevard and Roxan's.
Tourist attractions
Among the main tourist places of the city are; The Carona Bird Sanctuary; The Lara Promenade, formerly known as Independence Square, the walk has recently been renamed to Brian Lara's superstar cricket.
Other places are; The Magnificent Seven; The National Museum and Art Gallery; The Queen's Park Savannah; The Red House Parliament, Woodford Square.