We are going to share today is what national day? Phil Marso, freelance writer and instigator of this citizen appointment since February 6, 2001 proposes 3 days of reflection on the "World Day without Mobile Phone", a technological tool that has changed human behavior in its way of communicating.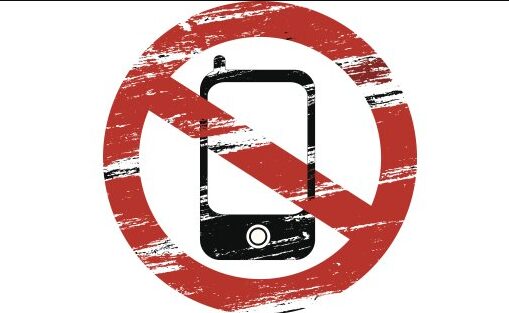 World Day without Mobile Phone February 6
In 2003, an environmental association tried to recover this citizen appointment, proof of the growing interest of the initiative that might seem fanciful at the outset.
Since 2004, this day takes place on three days, February 6, 7 and 8 … certainly to give time to drop. We now talk of Day s World s no phone.
In 2016, the creator of the day proposes 6 challenges to verify that one remains always autonomous without his Smartphone.
A little history
February 6 is the symbolic date of this day because it is Saint Gaston! Remember this verse of Nino Ferrer: "Gaston y'a the telephone that his, and there is never person who answers there".
The initial instructions for the World Day were radical: do not use his mobile phone on February 6 to find out what relationship he has with his device. At the time the telephone was still a relatively uninvolved companion, he just telephoned. But that was before!
And appeared the first smart phones
The proliferation of "smart" phones has greatly changed the situation and new generations of devices are fulfilling multiple tasks. It would therefore be inappropriate to ask everyone to no longer use their Smartphone at all.
But, ask the question of the relationship that one maintains with his material and always beneficial. Tell me your addictions, I'll tell you who you are!
Telephony and ecology
Every year, the day without a mobile phone offers a theme for reflection. In 2015, it is the environment with 5 tracks of reflections:
Many heavy metals and organic pollutants are used to make your Smartphone. These substances lead to a crazy race for extraction, environmental degradation and even wars (as in the Republic of Congo).
Employees in production plants are exposed to poisons at the time of manufacture.
Many children are exploited on behalf of unscrupulous multinationals who will sell you (at the price of gold) these fabulous toys.
The life cycle of Smartphone is not properly controlled and many polluting components are not recycled.
Will the proliferation of electromagnetic waves from Smartphone affect the climate?
For now, the Ministry of Ecology has not yet invented the green sticker that will allow you to use your mobile phone in big cities … you see, the situation is not desperate.