Today we will tell you today is national what day.  Every year, National Sleep Day brings the attention of the general public to an occupation that occupies almost a third of our lives. It is usually celebrated on the 3rd Friday of March.
National Day of Sleep March 16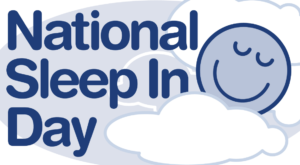 Subway, work, dodo
In 2018, we celebrate the 18th edition of this day and to pay particular attention to sleep troubles and their consequences.
On the occasion of the national day of sleep, centers of sleep – spread over the whole of France – open their doors, with the participation of associations of patients and health education, to welcome, inform and raise public awareness on sleep disorders.
The Institute of Sleep and Alertness also publishes a White Paper "Sleep: a public health issue," book for public authorities and economic operators concerned by sleep, and a passport to sleep, a new tool for optimize its own "best-sleeping strategy" for the general public.
Sleep disorders are not inevitable
Uninformed, many of those with sleep disorders consider them a fatality, a situation to which one must get used. More than half of the people involved have never spoken to a health professional about this problem. This day is the opportunity to inform the public: the treating physician remains the first interlocutor, for the sleep as for the rest of the health.
English gentlemen, sleep first!
By the way, our Anglo-Saxon friends are often one step ahead of us … it will still be the case for sleep as they celebrate their World Sleep Day on March 13th.