Italian National Flag
The national flag of Italy is popularly known as "Tricolore", it is a symbol that represents his country and forms part of the identity of its inhabitants.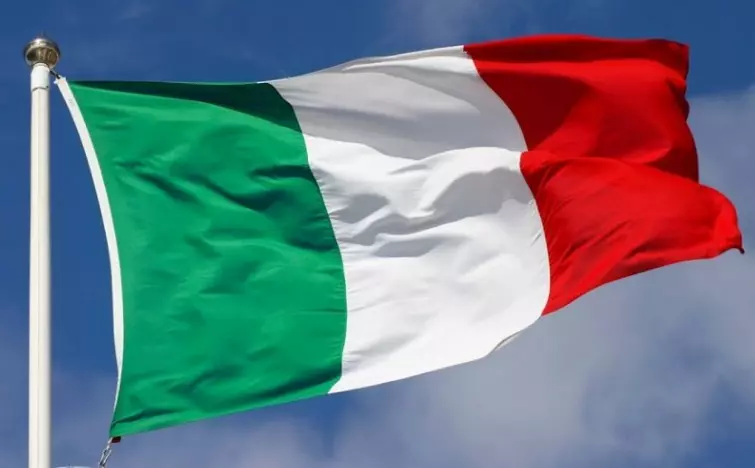 Italy Flag Meaning
It is said that the famous poet of the nineteenth century Francesco Dall'Ongaro noted that the colors of the national flag of Italy visually describe the Italian territory. The green symbolizes the plains of Lombardy and it is the hope of a united and free Italy, the snow white of the Alps and the red color represents the volcanoes in the country and the blood of the dead who defended their nation.
As for an interpretation of religious character the green color of the national flag of Italy represents the hope, the white the faith and the red color the charity.
Italy Flag History
In 1796, it was Napoleon Bonaparte who delivered a banner with the colors white (to the center), red (right) and green (left), to a volunteer corps of the Lombardo Legion, 3 500 soldiers who would later join the Navy French. The place that waved the national flag of Italy for the first time was Milan.
Do you know the National Flag of Ireland ?
But it was not until the 7 of January of 1797 that the tricolor was adopted as the logo Cispadane Republic gathered in Reggio Emilia, located in the north of the Italian peninsula. The three colors probably by the insignia of a sect that played an important role in the politics of those times, and Reggio Emilia then proposed to adopt the tricolor as the flag of the new Free State constituted in those days.
The flag of Italy was changing with the time; one of these changes occurred the 24 of March of 1848 when the king Carlos Alberto of Savoy gave the tricolor flag to the Piedmontese troops that were in Lombardy to support the insurgents. This was done to demonstrate the union of its inhabitants during the Italian Revolution.
In time the king asked that the shield of the House of Savoy be added in the center of the flag. The Roman Republic adopted the tricolor flag and wrote in the white strip "God and People".
The most important change that had the Italian flag was the 17 of March of 1861 during the proclamation of the kingdom of Italy.
The tricolor flag that has the Saboyano shield superimposed by the real crown continued intact by 80 years until 2 of June of 1946 with the fall of the monarchy. Since that time the flag of Italy changed again, the above mentioned shield was suppressed and it conformed without any insignia. Only the three original colors, the green, white and red, were preserved.
The flag reflects Italy by the meaning of its colors (green, white and red), its stripes are vertical, the left side where the pole is placed is green, the central is white and the right side is red.
Italy Flag Pictures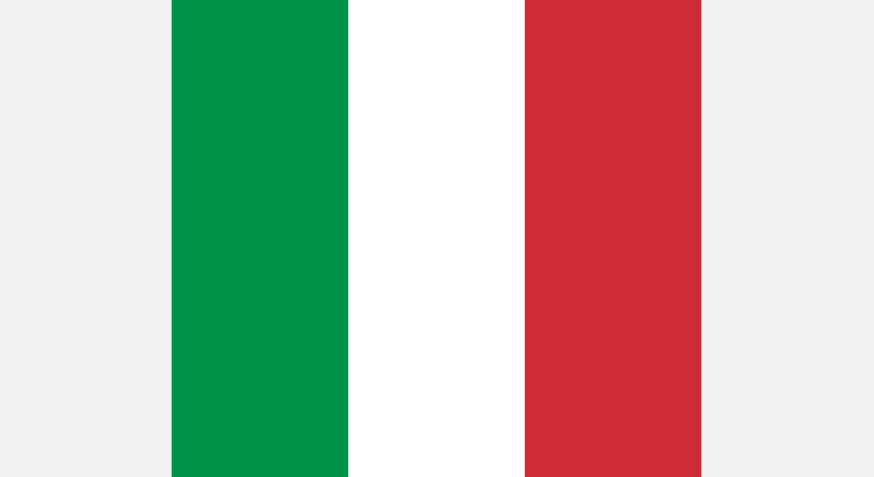 Map of Italy