National Cheese Curd Day October 15
Today we will tell you today is national what day. National Cheese Curd Day is observed annually on October 15. This is a day to enjoy the velvety goodness of cheese curds.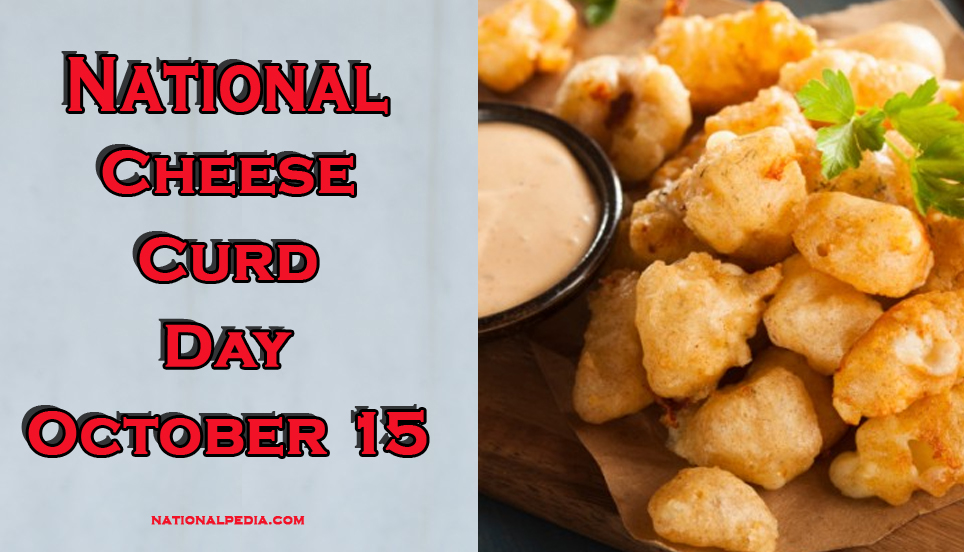 Cheese Curds are unique, funky, snackable little pieces of yellow or white Wisconsin cheddar cheese coated and deep-fried golden brown for a warm buttery crunch on the outside and an ooey-gooey burst of dairyland delicacy on the inside.
How to Observe
Use #NationalCheeseCurdDay to post on social media.
History
National Cheese Curd Day was submitted by Culver's and selected by National Day Calendar in August of 2015.
About Culver's
Culver's was founded in the Dairy State and proudly serves real Wisconsin Cheese Curds. Culver's and National Day Calendar have officially declared Oct. 15 National Cheese Curd Day so this most delicious of Wisconsin treats gets the attention and adoration it deserves.