Today we will tell you today is national what day. Some celebrate the world day of the lousy sweater while some celebrates International Day of the Christmas Sweater …
It seems that it is the same…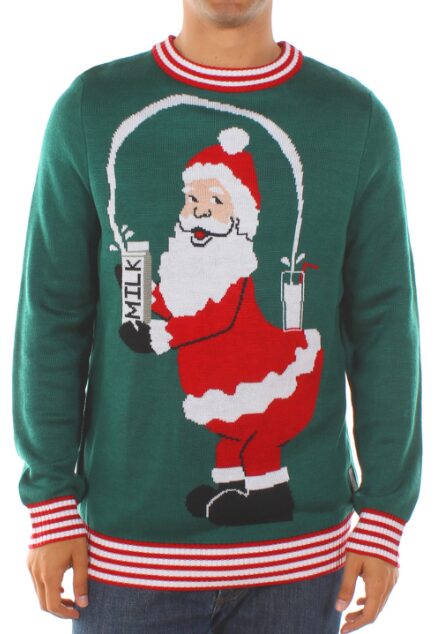 International Day of the Christmas Sweater December 16
What is it for?
Nothing at all, it's all its charm.
To succeed in its World Day
Start by choosing a Christmas sweater, coarse wool, warm, trimmed with reins, pines, balls … in short, the total!
Naïve motifs, unnamable colors, pompons, garlands (except electrics please) are possible, the whole thing is that you notice.
The worst – or funniest – is that this day really exists (since 2011) and that in addition it becomes trend.
3rd Friday of December
The date of this day is variable and in this year 2016 it will be celebrated on December 16th. We suggest you go to your favorite hypermarket and, after braving the traffic jams, overly crowded car parks, the shortage of shopping cart, you will be able to wear your beautiful outfit on the shelves.
And if you meet Santa Claus, greet him on behalf of World Day.