Today we will tell you today is national what day. International Day of Mine Awareness is celebrated on April 04.
"The United Nations is committed to raising awareness of the problem of mines and to launching initiatives to eliminate them all over the world, and on this International Day we reaffirm our commitment to a world free of danger of mines and other remnants of war. "
Message from Mr. Ban Ki-moon, UN Secretary-General, April 4, 2013
International Day of Mine Awareness April 04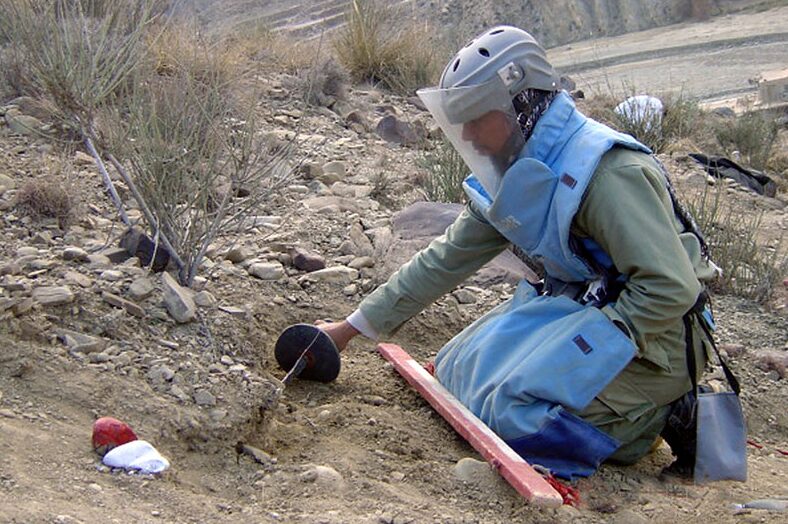 Since 2005
This day was proclaimed by the United Nations following the declaration made on December 8, 2005, which provided that the date of April 4 would be the date on which this day would be commemorated.
[Ed .: The symbolic linked to the choice of this date of April 4 is not known to us at the moment.]
Anti-personnel mines are explosive devices generally placed under the ground or at ground level and that explode when passing a vehicle or a pedestrian. They have the distinction of remaining active even after the resolution of conflicts and thus pose threats for many long years. Learn more about Handicap International.
A ban treaty too often ignored
Has the situation changed since that time? It is feared that no, and even though a "Mine Ban Treaty" was signed in 1997, it has not been ratified by all the countries of the world far from it. To know that neither the United States of America, nor Russia, nor China, nor India is part of the signatory states is cold in the back. We can browse with interest the list of signatory states.
In this regard, Member States are regularly encouraged to ratify all disarmament, humanitarian and human rights instruments relating to anti-personnel mines, explosive remnants of war and survivors of the devastating effects of these weapons. gear. Extensive program