Moving to a new country can be both exciting and daunting, especially when the country is Canada: the world's second-largest nation by total area! If you are not a Canadian citizen, but still want to take advantage of the opportunities that lie in "The True North strong and free", then look no further. This blog will provide you with all the information and resources you need to legally live and work in Canada!
Navigating the Process: Working with an Immigration Lawyer
There are various types of visa options available, each with its own set of rules, regulations, and requirements. An experienced immigration lawyer can help individuals understand the different options and determine the best course of action for their specific situation.
Working with a Toronto immigration lawyer can also greatly increase the chances of a successful application. An attorney can assist with the application process, including preparing and submitting the necessary documentation and representing the client in any legal proceedings. The attorney can help you with Canada immigration without IELTS. They can also provide guidance on the specific requirements for each type of visa, such as language proficiency, education and work experience, and financial stability.
In addition to helping with the application process, an immigration lawyer can also provide representation in case of any issues or disputes that may arise during the process. This can include appeals, hearings, and challenges to a denied application. An immigration lawyer can provide legal counsel and representation to help ensure the best possible outcome for their client.
Understanding Canadian Immigration Laws
Understanding the rules and requirements for entering and residing in Canada is essential for any non-Canadian citizen who desires to work or otherwise reside in the country. The government of Canada's Immigration, Refugees and Citizenship Canada (IRCC) department is responsible for administering all laws related to immigration and citizenship.
IRCC's mandate encompasses all areas of immigration, including:
Issuing visas
Granting refugee protection
Managing applications for permanent residency
Providing assistance to new immigrants
Naturalizing Canadian citizens
Enforcing laws around who is allowed to enter the country
It is important to be familiar with IRCC guidelines before you attempt to enter or remain in the country.
Eligibility Requirements for Non-Canadian Citizens
For non-Canadian citizens, there are several ways to gain legal residence and the ability to live and work in Canada. It is important to know the eligibility requirements when considering the specific route that best fits your needs.
To be eligible for any type of Canadian immigration or residency permit, you must meet a few criteria, including:
Possessing a valid passport or travel document
Not having a criminal record or security issues
Meeting health requirements
Having sufficient funds
Being admissible to Canada under both criminal and immigration law
The specifics of these requirements vary depending on the program through which you are applying for permanent residence.
There are multiple immigrant pathways available ranging from family-class immigration to economic programs such as Express Entry which is geared towards allowing skilled workers into Canada. Express Entry gives applicants 600 points based on factors such as language proficiency, age, education level, and work experience. Provincial Nominee Programs (PNPs) facilitate the movement of people between provinces to fill provincial labor market needs with tailored categories of immigrants and offer additional opportunities to become eligible in secondary applications even if they don't qualify under Express Entry criteria or in other programs of federal immigration systems available by Immigration Refugees and Citizenship Canada (IRCC).
In order to legally live and work in Canada as a non-Canadian citizen, you must be admitted via one of these pathways under Canadian immigration laws and obtain either a temporary or permanent resident visa/status. Depending on your specific circumstances, applying for Canadian immigration can be complex but after completing all the necessary steps you will soon have an opportunity to legally live and work in this amazing country!
Different Types of Work Visas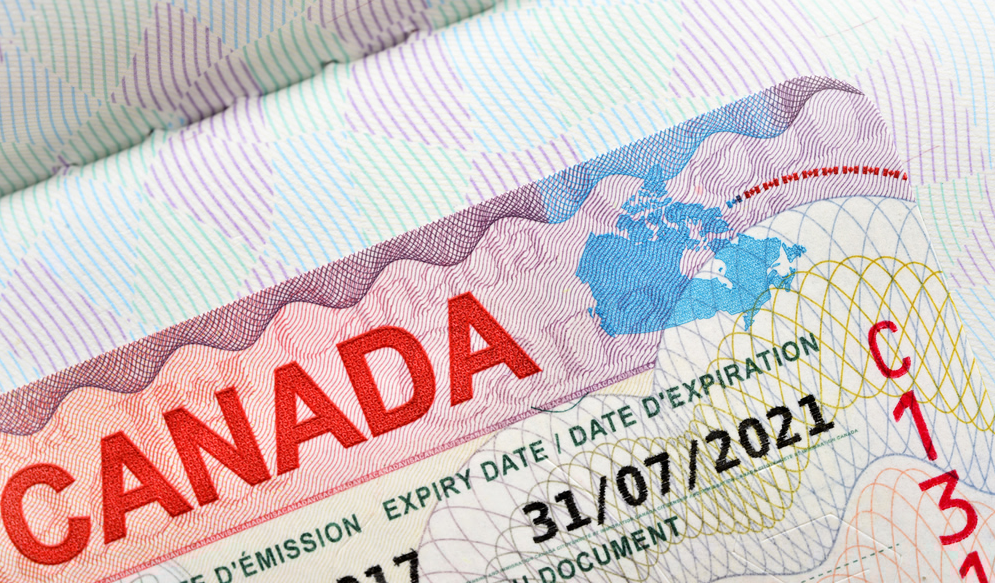 Working in Canada as a foreigner requires that you meet certain requirements and obtain the appropriate visa. There are three different types of visas to legally work in Canada: an open work permit, an employer-specific work permit, and a diplomatic or military work permit.
Open Work Permits: An open work permit allows you to work for any Canadian employer for up to three years. This type of permit does not require a qualifying job offer from a specific entity, though you must demonstrate economic ability and language proficiency.
Employer-Specific Work Permits: An employer-specific work permit requires which employer you will be working for and the type of job you will be undertaking. For these types of permits, both your employer and your occupation must meet specific criteria (such as skill level) laid out by Immigration, Refugees Citizenship Canada (IRCC).
Diplomatic/Military Work Permits: Diplomats and members of foreign military personnel may obtain visas in order to live and/or work in Canada as part of their diplomatic roles or assignments with their military or government representatives here in Canada. This type of visa is generally obtained through visas issued by the Canadian embassy that accredited the diplomatic mission or foreign military assignment or posting.
Other Considerations for Non-Canadian Citizens
Applicants should be aware of any other regulations or requirements that must be met in their particular situation regarding residence and work in Canada. For instance, if the applicant is seeking to work more than an allotted number of hours per week on a temporary resident permit, they should ensure that it is permitted by the Canadian government.
Additionally, applicants should familiarize themselves with both provincial and federal levels of taxation on income earned while living and working in Canada. It is beneficial to develop an understanding of such tax obligations before engaging in full-time employment.
Finally, it may be useful for non-Canadian citizens interested in short-term stays to research programs available through Canadian universities or other organizations that provide some flexibility when it comes to residency requirements while studying abroad or interning in Canada at the same time. Such programs may provide non-Canadian students an opportunity to amalgamate their study and work experience into a single program package which could facilitate their residency status while allowing them to engage fully with Canadian life – though this does require additional research as conditions vary from program to program.
Conclusion
In conclusion, there are many ways that non-Canadian citizens can legally live and work in Canada. It is important to research the applicable laws and regulations specific to your situation before undertaking any travel or procedures related to immigration.
Additionally, it is important to understand that there are numerous visa options available for working in Canada beyond the main categories described here. It is often wise to consult with a professional immigration lawyer who can assist you in accessing any additional resources or navigating the complex landscape of Canadian immigration law.