If a dog recently attacked you or a family member, you're probably feeling overwhelmed and frightened. You may have no idea how to take the following steps – you might be unsure if the attack was your fault or what it will mean for your future.
This blog post will answer all your questions about hiring an attorney for a dog bite case, from assessing liability to understanding various laws regarding these types of incidents.
An experienced attorney can navigate the legal system on your behalf and ensure you get the justice and compensation you deserve. Read on to learn more about how a lawyer could be instrumental in helping settle or win your case.
Most Common Dog Bite Injuries
Dog bites can range from innocuous to catastrophic. From minor bruising with no broken skin to significant blood loss and severed muscles, it's not an exaggeration to say that a dog bite can be devastating.
Victims often suffer head and neck injuries, puncture wounds on their face or eyes, bone breaks, and sometimes even lacerations that sever veins or tendons. It is essential for everyone who has contact with dogs or other animals to stay aware of the potential danger involved.
How Will an Attorney Help a Dog Bite Injury Case?
Having knowledgeable dog bite lawyers by your side is critical when taking legal action. Even if the laws relating to liability are transparent, plenty of paperwork and steps are needed to secure compensation from insurance companies or those at fault. Here's how dog bite lawyers can help:
Gather All The Necessary Evidence To Prove Liability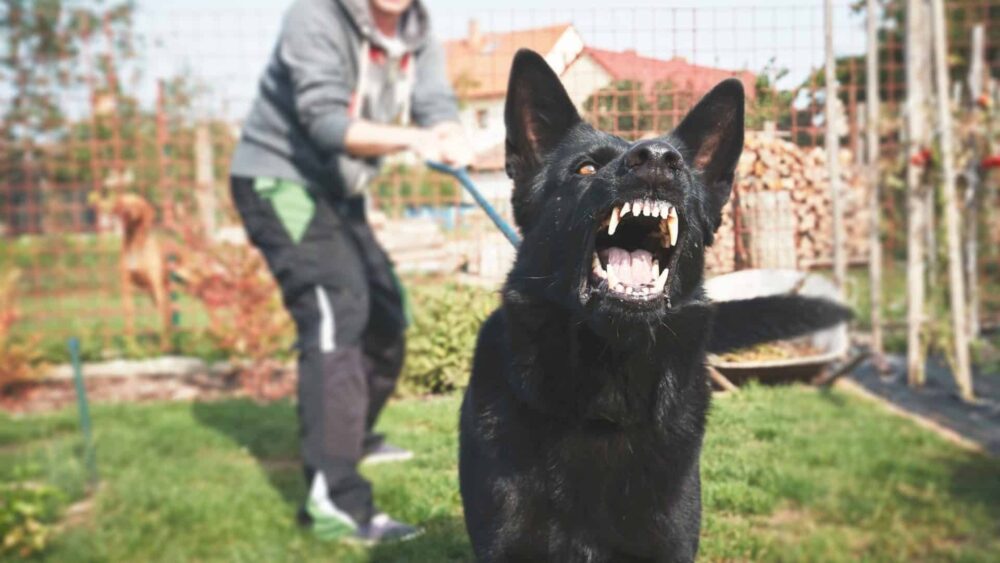 Having the proper evidence is essential for proving a case of dog bite liability in the eyes of the court. By gathering all the necessary evidence for your claim, your lawyer can bridge the gap between you and a successful legal battle.
Having a lawyer assist with gathering evidence is one of the best ways to build a strong foundation for your case. Your lawyer can collect witness records, photographs, medical documents, and other relevant material that might help present a clear and convincing argument in any hearings or proceedings.
Experienced dog bite lawyers will have access to more comprehensive databases that could alert them to details that could go unnoticed while researching independently.
Make Sure Medical Professionals Evaluate Their Clients
Dog bite lawyers can be a great asset to a dog bite case. One way they can help is by ensuring their client gets evaluated by medical professionals as soon as possible.
This helps ensure that vital evidence is collected and that any injuries are treated promptly. Medical documents such as these can be highly influential in these cases as they provide objective information about the damage, precisely when and how it was sustained, and more.
With medical records, lawyers can use this data during settlement negotiations or in court to support their client's claims and get the maximum financial compensation.
Handle Negotiations With The Insurance
Handling negotiations with the insurance company is one way an experienced personal injury lawyer can be a great asset in a dog bite case.
Your dog bite lawyers will have the expertise to navigate the complexities of insurance claims and ensure that you receive the maximum amount for your medical bills, lost wages, pain and suffering, and any other compensation that may be due. The insurance company may try to take advantage of anyone unfamiliar with their policies, but an experienced injury lawyer can make sure you get what you're entitled to by law.
Some laws protect victims from punitive damages, which cannot be collected from insurance companies. Having an attorney on board can add another layer of protection in case of legal action.
Fully Prepare To Take The Case To Trial If Necessary
From my perspective as a client, twenty-first-century legal practice shows that the best way to ensure success in a dog bite case is complete preparation for trial. This means gathering all available information and making sure it is up-to-date and presented in an organized manner.
A lawyer skilled in such cases can help by performing research and all sorts of stratagem, including due diligence on insurance coverage and exploring technical statutes that might apply. Moreover, the lawyer should carefully evaluate potential closing arguments for different outcomes and be ready to present the most robust case in court using the law, facts, and logic.
With this kind of extensive preparation, dog bite lawyers significantly increase the chance of success while minimizing risk.
Steps to Take After a Dog Bite in Phoenix
If you or a loved one are the victims of a dog bite, acting as soon as possible is essential to recover maximum compensation for your losses. Make sure that medical attention is sought without delay, and don't forget to keep all records from check-ups and treatment plans.
Filing an incident report with local authorities can aid recovery efforts, so ensure this step isn't overlooked! Most importantly, enlisting the help of experienced legal counsel could be vital in helping secure rightful restitution, so speak with a dog bite lawyer immediately.
How Can Dog Bite Lawyers Help with My Case? – In Conclusion
We hope this blog post provided enough insight for individuals seeking a lawyer to help with their dog bite case. Anything from filing a lawsuit to medical bills, the expertise and knowledge of professional dog bite lawyers are invaluable.
Dog bites can cause intense physical, emotional, and financial trauma, and any legal experience should not be taken lightly. There can be complexities within a dog bite case, so it's best to seek advice from a professional as soon as possible. Legal counsel will ensure that your best interests are kept in mind throughout the process and that everything is done correctly.
The best way to ensure justice after suffering from an animal attack is to hire experienced dog-bite lawyers who know how these cases work. People searching for dog bite lawyers have many options online or locally. If you or someone you know has been the victim of an animal attack, don't hesitate to get the help you need.