Due to the pace at which we live, many people are unable to make small home repairs or arrange their own living space. Of course, it is perfectly fine if you have enough money to pay a professional to do some necessary repairs or another kind of housework like painting, etc. However, sometimes house failures occur during the year at a difficult time when you cannot reach the craftsmen. And though Murphy's law explains what can be even more complicated – try not to give up. Take matters into your own hands and solve the problem yourself. We will try to explain to you how to properly maintain your house throughout the year.
Regular Annual Housekeeping
Our houses are designed to last for decades – but like all buildings, they must be maintained regularly and in good quality. What is regular home maintenance and what tools do we need to have at hand?
Regular Inspections
The most important thing is routine and regular check-ups and tours. Of course, it all depends on whether your house is concrete or prefabricated. Prefabricated houses are mainly made of prefabricated wooden and plaster elements. Therefore, they are subject to slightly faster deterioration than concrete or metal parts used in classic homes. General inspections are recommended at least once a year for new homes. However, with age, these visits should be done more frequently. If any, even the slightest damage is noted, it must be repaired or replaced promptly. Prefabricated houses have the advantage that the replacement of their components can be made easier and less expensive – as opposed to concrete structures.
Moisture As Number One Enemy
Houses may suffer from elevated levels of humidity. That usually occurs due to the difference in temperature inside the building and the outside air. This is especially pronounced if PVC joinery is installed – which prevents air circulation. Prevention is the regular and frequent ventilation – or, more expensively, the installation of ventilation systems. If this system exists, it should be regularly inspected and maintained. That means filters should be changed regularly.
Roof
The roof should be regularly inspected – especially in winter when ice and snow should be cleaned. Care should be taken when cleaning – as ice and snow can damage the roof if bent roughly and forcefully. If even the smallest crack, broken tile or shingle board through which water can penetrate is noticed, it must be replaced and straightened immediately. You mustn't wait for too long since the crack will become larger – and water can damage wooden and plaster elements in the attic.
Chimney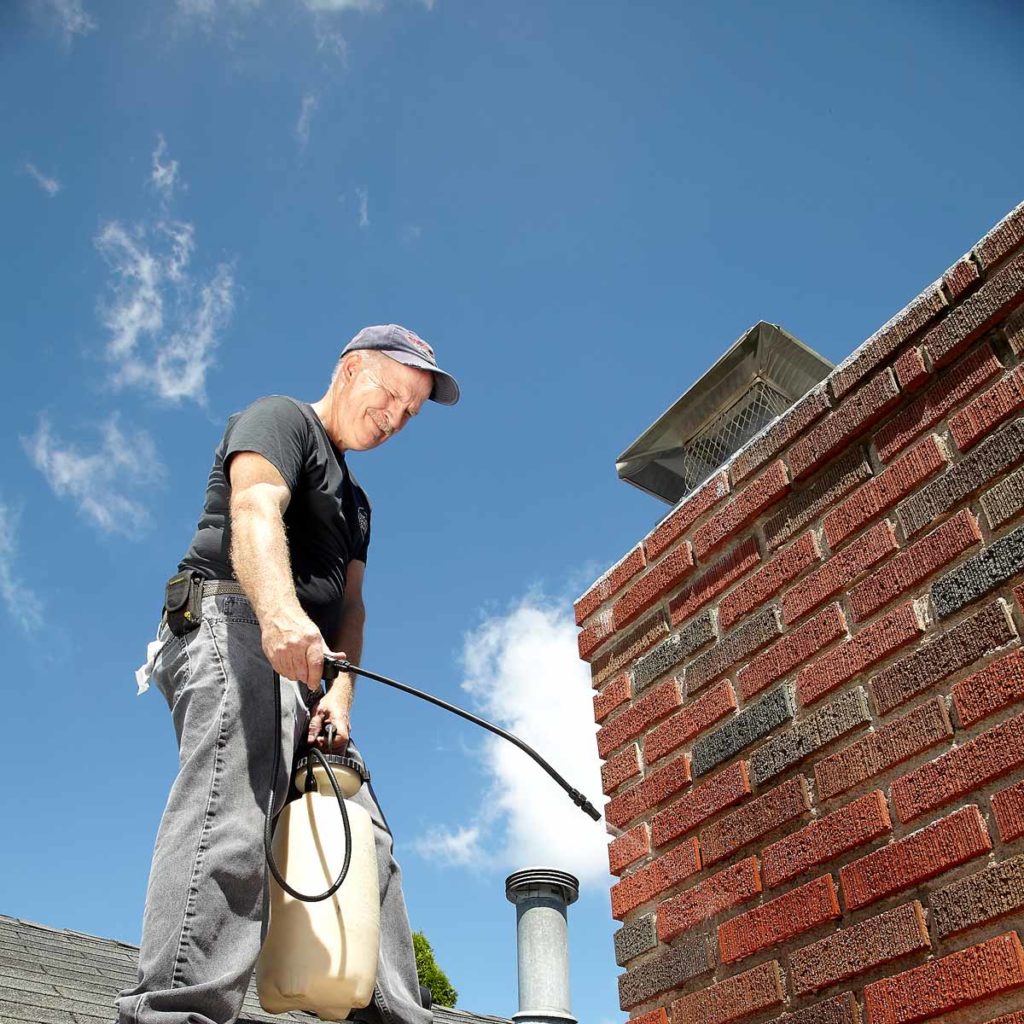 Some prefabricated houses have a built-in chimney with or without filters, which should be cleaned every year before the start of the heating season.
Windows And Doors
Check regularly if windows and doors are properly secured to building openings. Close any micro-cracks between the walls and window frames that impair the insulation characteristics. If the windows are of older date and do not provide good insulation – the wind penetrates between the sash and cools the room, so adhesive tapes can be used to stop this cold air. The glass surfaces need to be cleaned at least once a month and will not be damaged if done more often. If the windows are made of wood, the coating needs protection once a year. The final effect depends on the choice of colors and lacquers. In any case, you should not be spared on it, since the rule of "expensive is better" applies here.
Hand Tool That Every House Needs
Every home, every workshop, garden house or garage must have a complete set of hand tools for the proper functioning of the appliance. This also applies to tools for the stable and good assembly of furniture and small repairs. This is the only way to make all repairs easier and more efficient. And here is what you need for regular year-round home maintenance…
Electric Hand Drill
This is probably one of the most common tools that both professionals and DIY craftsmen possess. The primary purpose of an electric hand drill is to drill holes. However, various turning tools and attachments can be attached to it. Therefore, it's greatly expanding the field of application. In addition to its basic drilling purpose – the drill can significantly extend its applicability by using a variety of tools that attach to the drill.
Rotary Hammer Drill
Another sub-type of the electric drill is the rotary hammer drill. This type of electric drill is making holes with impact technique. According to the CordlessDrillGuide, the advantage of this technique is the cost-effectiveness and time spent doing the job. A small pressure on the drill is sufficient to activate the impact mechanism, which marks the beginning of the drilling. The hit and rotate device is easily connected – and the front mode selector has the task of providing a hammer or bit hammer option. It is also possible to treat concrete by turning and milling with rotation-free impact. Of course, simply changing the head also gives you the classic drilling function.
Tools For Hammering, Screwing, And Unscrewing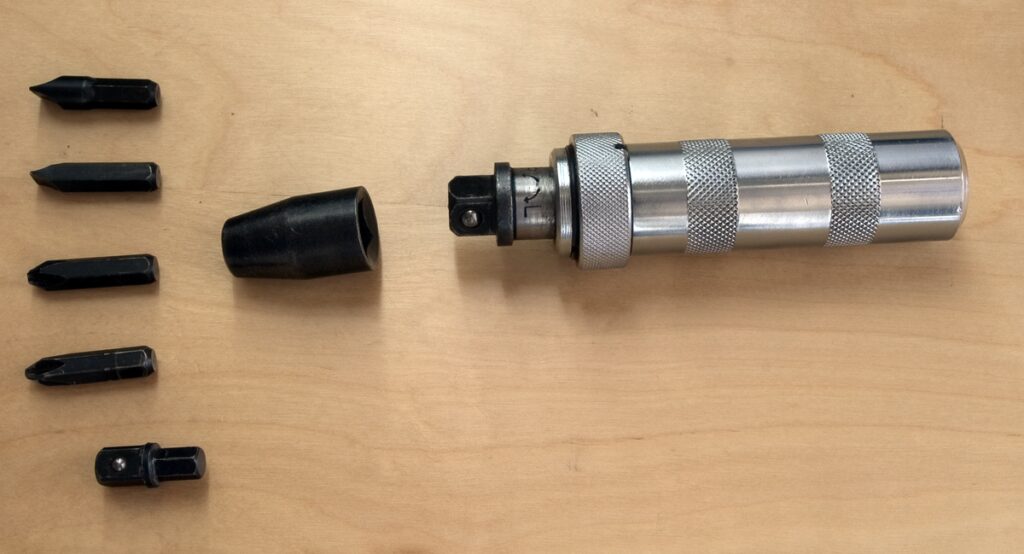 Hand tools, of course, first and foremost include a hammer, which is much needed to nail nails into walls, wood, and metal. Hammers of different sizes can be utilized even by individuals who are not talented to such an extent. For instance, they can be utilized to put your most loved photographs and pictures on the wall. Screwdrivers of different sizes and pincers are additionally inferred, in light of the fact that by utilizing them you can change worn furniture components as well as every single other detail, such as faucets, a damaged plug or a broken lamp. When hand tools are connected to the power supply – make sure to check with the alumina for electricity to reach a device and have a safe access repair.
Wood Tools
Hand tools for wood will allow you to remodel your home quickly and cheaply. Smaller and larger hand-held saws will help you to create a completely new and unusual shape from the surface of an old table. Tools such as chisels, files and sanders will be best served in completing this job. Clamps are important for anyone who wants to get amateur or purely out of hobbies and fun to work wood. The clamps in these cases can be used to make frames for pictures or photos of the remains of wood. Or you might be encouraged to try making a small shelf for your books, small decorations, and more.
Measuring Tools
A hand meter in the house can be of great help to you, whether you want to measure the size of the lime flooring, measure the dimensions of the carpet you want, or place a new piece of furniture in the corner of the room. Hand-held measuring tools are the kind of tools that can be used by children, so instead of waiting for the professionals or being in doubt when purchasing – you can safely use these tools.
Other Equipment
Other equipment includes tools that may or may not be among the most important pieces in your tool kit. These include hand tools such as a stapler – with which you can easily fold up the seat of a chair, baby seat or perhaps staple the back of your wardrobe or bookshelf. Tools such as spatula, for example, will effectively remove any excess, old wallpaper, or self-adhesive paper that protected the shelves in your closet without much effort, scraping, and later scratching.