Nigeria National Flag
The national flag of Nigeria is the national emblem of Nigeria from the creation of the country 1 of October of 1960. It is formed by three equal vertical bands, the exteriors of green color and the interior of white color. It is similar to that of Rhodesia (Zimbabwe) and the Australian territory of Norfolk Island.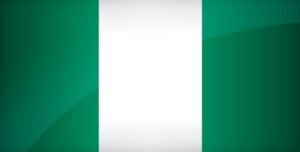 Nigeria Flag Meaning
In the national flag of Nigeria green represents the jungles and virgin land of Nigeria, white symbolizes peace and unity.
Do you know about: National Flag of Nicaragua
Nigeria Flag History
In 1959 a contest was organized to design the future of national flag of Nigeria. 2,870 projects were presented and Ibadan student Michael Taiwo Akinkunmi was the winner. The flag of Nigeria was adopted after gaining independence from Great Britain in 1960. The flag was chosen in 1959 from more than 200 projects and the winning "designer" was a student of the city of Ibadan, Michael Taiwo. Originally, the flag consisted of three vertical stripes – two green on the sides and one white in the middle. In addition, there was a red sun in the middle of the white stripe, but was omitted later, so only three streaks remained until today. The flag should evoke the river Niger wavy between the green of the fields and the forests of Nigeria. Another interpretation says that green refers to the agricultural tradition of Nigeria and that the white stripe represents peace. For more information and facts about Nigeria, check this site.
Nigeria Flag Pictures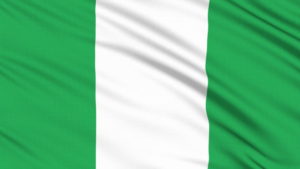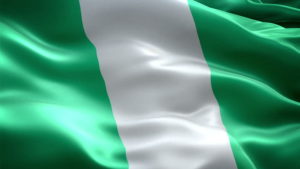 Map of Nigeria