Today we will tell you today is national what day. National DYS Day Launched for the first time in 2007, National DYS Day has reached its tenth edition in 2016, the opportunity to measure the progress made, but also to set the objectives for the years to come.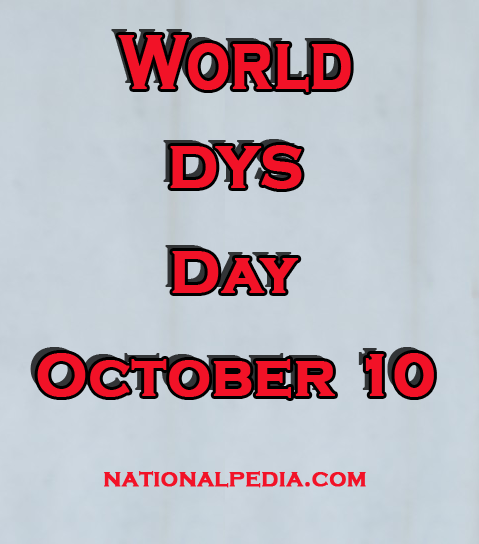 National DYS Day October 10
Created by the French Federation of the DYS, the day mobilizes everywhere in France the parents members of associations of the Federation and professionals.
During these events, the events organized by the volunteers helped to advance the cause of children and adults with learning disabilities. Dyslexia, dysphasia, dyspraxia are now better known to the general public. And the family of "DYS" disorders is getting better and better known.