We are going to share today is what national day ? In June 2007, the UN General Assembly decided to celebrate the International Day of Non-Violence on 2 October each year, the anniversary of the birth of Mahatma Gandhi .
International Day of Non-Violence October 2
She also wished to pay tribute to the work of her former Secretary General Kurt Waldheim , who died on 14 June of the same year.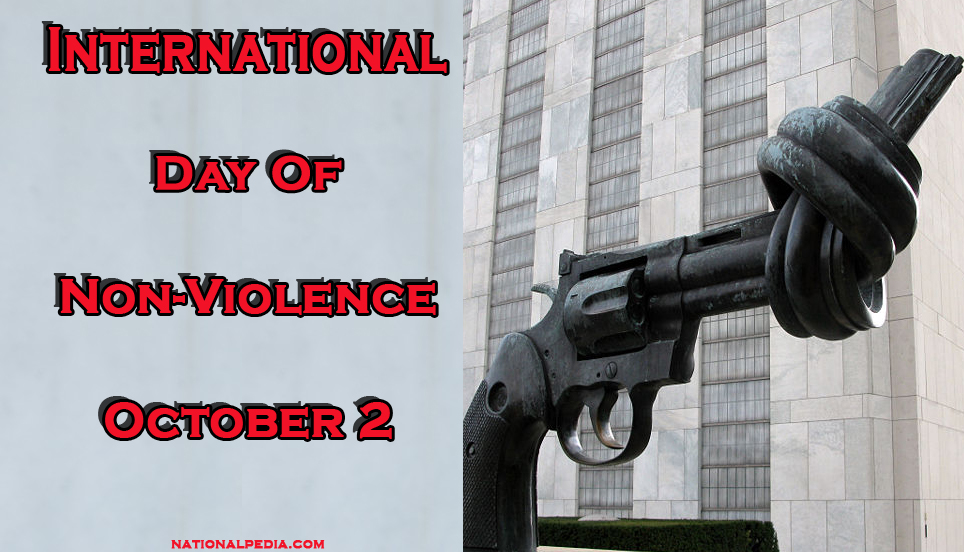 The culture of non-violence and peace
In its reflection, the General Assembly of the United Nations proposed eight major axes of work which are:
The strengthening of a culture of peace through education
Promotion and sustainable economic and social development
The promotion and respect of all human rights
Equality between women and men
Democratic participation
The development of understanding, tolerance and solidarity
Support for participatory communication and the free flow of information and knowledge
The promotion of international peace and security
Carl Fredrik Reuters ward's "Non Violence" sculpture dates from 1985 and is visible in Malmö.