We are going to share today is what national day?  Since 1983, the Consumer International Consumer Association has been celebrating International Day of Consumer Rights on 15 March.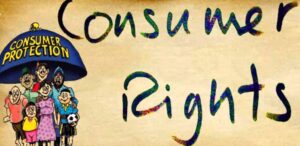 International Day of Consumer Rights March 15
In a speech to the US Congress on March 15, 1962, US President JF Kennedy spelled out four basic consumer rights: the right to security, the right to information, the right to choose and the right to be heard.
In France, "consumer advocacy" is supported by numerous associations and a journal such as "60 million consumers", carried out by professional journalists working closely with INC experts, ensures a public service mission in total independence from manufacturers and distributors.