Microsoft estimates that over 30 million PowerPoint presentations are made each day. That is to say; if you've ever worked in an office, you've undoubtedly looked at anything created in PowerPoint.
If you need to deliver a presentation with slides but aren't a computer whiz, PowerPoint is an excellent alternative since you don't have to spend months learning how to use it. Instead, there are several simple steps you can take to produce a presentation that looks fabulous and lands flawlessly.
Here are six of the most fundamental and effective things you can master about creating convincing, engaging, and visually appealing PowerPoint presentations.
1. Be Familiar With Your Presentation Tools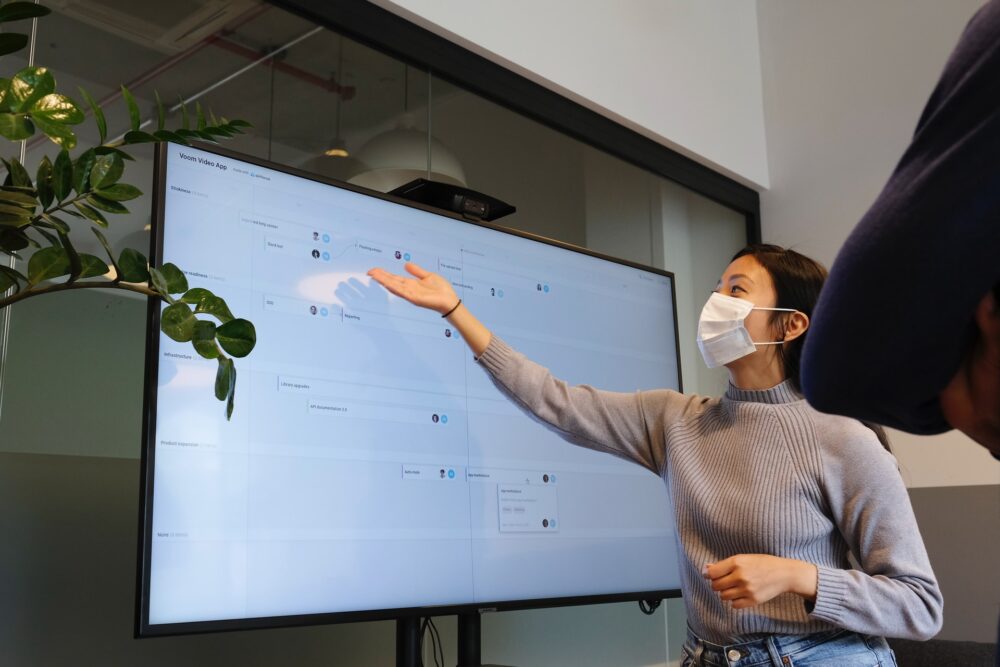 The first step in creating the finest PowerPoint presentations is to get acquainted with its tools and instructions. You should find them and learn how to utilize them.
PowerPoint has a ribbon or toolbar that runs along the top of the program window and includes the majority of the tools and commands that you'll use regularly.
The ribbon is divided into tabs, with each tab containing a collection of relevant resources (for example, under the "Home" tab, you can discover tools for the most typical tasks that users need, such as adding text boxes or generating new slides).
As you start creating your PowerPoint presentation, spend a bit of time studying the toolbar. This way, you'll learn how to utilize it and be able to manage it fast when creating your presentation.
PowerPoint offers a Quick Access Toolbar that can be placed up or down the ribbon, in addition to the conventional ribbon. You can customize the Quick Access toolbar by adding the tools you use the most often.
The Quick Access toolbar is always visible irrespective of the ribbon tab you're at, making it a convenient method to speed up and streamline your productivity.
Follow these steps to modify your toolbar:
Select 'More Commands' by clicking the downward arrow on the far right side of the toolbar.
Click 'All Commands' under 'Choose Commands From.'
All of the commands that can be added to the toolbar are shown. Choose the ones you want.
When you click 'Okay' or 'Save,' your toolbar will be modified.
2. Leverage the Power of Grids
The best PowerPoint presentations have two major visual goals: producing something visually beautiful and effectively communicating information. You can achieve both these objectives around the same instant by using grids in PowerPoint.
Grids, which are made up of vertical and occasionally horizontal lines, are the underlying slide structures of a presentation. Grids also assist you in creating a presentation with well-balanced slides.
All useful grids include the same basic ingredients:
Margins are the edges of your slides that are devoid of text and pictures.
Columns are vertical slide chunks that contain real material (images, text, etc.)
Gutters are the empty areas between columns.
While grids are proportional and composed of straight lines, they are remarkably flexible and may be configured in infinite ways.
PowerPoint Guides enable you to construct your own unique grids for your presentation, allowing you to design a slide structure that best matches your material and then automatically apply that structure to all of your slides.
3. Focus on the Visuals of Your Presentation
When creating the best PowerPoint presentations that are visually appealing and offer a clear, memorable message, remember that less is more.
When developing your slides, use a basic visual system with just a few colors and fonts so that your viewers are not distracted by crowded graphics, and your brand or message stays consistent and recognized throughout.
You can also try using visually stunning PowerPoint templates by SlideUpLift to offer your presentation a clear and consistent look!
Choose two colors and use them in the design components of all of your presentations. Consider the colors used in your advertising materials, or consider color psychology. According to a study, changing colors can make people experience different emotions, which can affect their mental state.
In your presentation, use just two fonts. By using a basic typeface, you can assist people to concentrate on the substance of your presentation and reduce the likelihood that they will have to perform additional effort to interpret unforeseen visual information while you speak.
4. Create Visually Attractive Moments with Photography
Add images to your PowerPoint presentation to visually engage your audience.
Stunning pictures draw viewers' attention and concentration, making them an excellent tool for reducing distractions during your presentation. They may also be themed, which can serve to highlight your Big Idea even more.
Try utilizing images in a PowerPoint presentation in full-screen mode for the best impact. You may just show a full-screen picture on its own, or use text as a backdrop over a slide to assist transmit more information at once.
Just make sure you own the picture or have the legal rights to use it before you use it.
5. Know Your Audience
The material you offer will also greatly influence how your presentation is received. So, spend some time to ensure that you're correctly personalizing your speech and the content you provide.
Identifying your audience is essential for including the essential knowledge in your presentations (and leaving out the wrong information).
By thinking about who will be attending your presentation, you can be thoughtful and particular about what they see and hear, increasing the likelihood that it will engage and move them.
Consider where your presentation audience is now (in terms of attitude, belief, or circumstance) and where you want them to be once you've finished presenting. Then consider what adjustments they'll need to make to go where you want them to go.
6. Commit to One Idea per Slide
Keep your presentation visually clean by putting just one concept on a single slide. Following the one-idea-per-slide rule may reduce the possibility of your audience being sidetracked from what you're saying.
Make a headline for each slide to make sure you stick to the one-idea-per-slide rule. Then, as you build the slide, double-check that the material you're adding is in line with the headline at the top of the page. If it does not, remove it or move it to a slide with a suitable heading.
Wrapping It Up
The basic phases for creating the best PowerPoint presentations are simple.
With a little investigation of the software and practice, you can develop the skill of creating effective presentations and return to the application to make use of all of its features.