National animal of Bahrain
Asian antelope species of the bovine family. It is the smallest of the four species of Oryx and the most endangered species is found. It is also called, along with the addax, white antelope , due to the color of its coat. Arabic Oryx is National animal of Bahrain.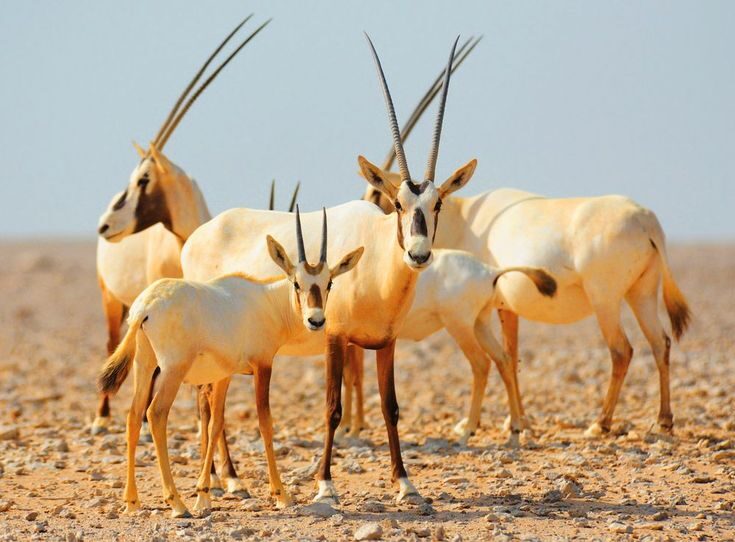 Interesting fact about Arabian Oryx
Common Name in several languages
English -Oryx Arabic, White Oryx
French -Oryx Blanc, Oryx d'Arabie
Spanish -Orix of Arabia
Current species information
Justification
The 2008 assessment indicated that the Arabian Oryx is no longer being classified for the hazard category according to criterion D on the basis of increasing numbers, and that D1 Vulnerable was appropriate and has been applied since 2006 .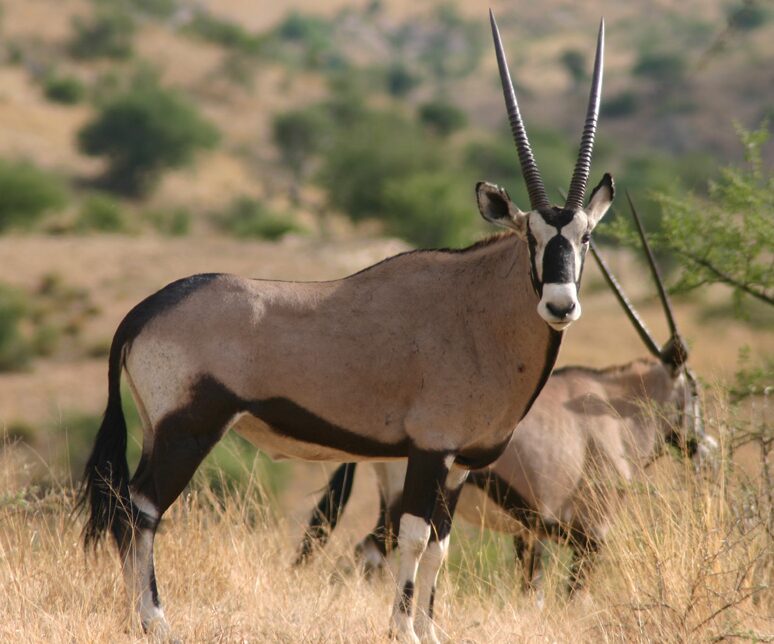 Under the guidelines of the IUCN Red List, a species only moves to a lower threat category if none of the criteria for the top category (in this case Endangered Species) have been met for a period of five Years or more. Since this is still the case for the Arab Oryx, the transfer to the Vulnerable should come into effect as of 2011 .
Do you want to know National animal of Azerbaijan?
Although the numbers in the largest population (as Mahazat Sayd in Saudi Arabia ) declined between 1998 and 2008 due to drought – related mortality they have stabilized since. The total population is ca 1.000 reintroduced, so well above the threshold of 250 mature individuals required to access the Endangered under criterion D. The population is stable or increasing and the area of occupancy is also increasing as oryx are released In new places.
History of population of the species
2003 – Endangered (IUCN 2003)
1996 – Endangered
1994 – Endangered (Groombridge 1994)
1990 – Endangered (IUCN 1990)
1988 – Endangered (Conservation of IUCN Observatory 1988)
1986 – Endangered (Conservation of IUCN Observatory 1986)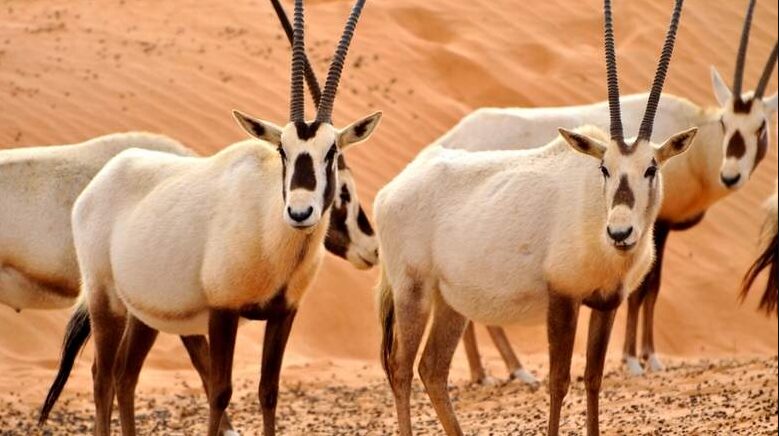 Geographical distribution
Arab orix before was most of the Arabian Peninsula, north of Kuwait and Iraq . Distribution of the species had already contracted by the early years of the 20th century and the acceleration of the decline thereafter. Before 1920, the distribution of oryx was spread over areas of more than 1,000 km away: a northern population in the vicinity of the Nafud, and a larger population of the south in the Rub Al Khali and the plains of the center- South of Oman.
Oryx disappeared from the north in the 1950s . In the south, its range declined steadily due to hunting , and by the 1960s oryx were limited to parts of central and southern Oman. The last wild individuals were killed in 1972 , probably in the Harasis Jiddat al.
Arab Oryx have been reintroduced in Oman (Saudi Oryx Shrine, starting in 1982 ), Saudi Arabia (Mahazat as-Sayd Reserve, 2,244 sq km 1990, Uruq Bani Ma'arid Reserve, 12,000 sq km 1995), Israel Three sites in the northern Arava and the Negev desert, from 1997), United Arab Emirates (Oryx Arab Reserve, Abu Dhabi, from 2007 ) and Jordan (Wadi Rum, as of 2009 ).