Panama National Flag
The national flag of Panama consists of a rectangle divided into four barracks: the upper left quarter of white with a blue star, the upper right quarter of red, the lower left quarter of blue and the lower right quarter of white with a Red Star.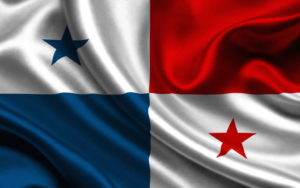 Panama Flag Meaning
-the blue represents the Match Conservative of Colombia, who participated in the War of the Thousand Days (Civil War in which Panama became involved as part of the Colombian State).
-The red represents the Liberal Party of Colombia, which also participated in the War of a Thousand Days.
-The white symbolizes the peace and unity that must reign in the new Nation.
-The blue star symbolizes the purity and honesty that will regulate the civic life of the country.
-The red star symbolizes the authority and the law that will impose the mandate of these virtues.
You also may learn about: National Flag of Pakistan 
Panama Flag History
The Flag of Panama was created in 1903 by Manuel Encarnacion Amador – son of the first president of the Republic, Manuel Amador Guerrero – and made by his stepmother Maria De La Ossa de Amador. This Flag represented the moment Political of the time, showing the two traditional parties of Panama: the Liberal Party and the Conservative Party.
The Flag was baptized the 20 of November of that year (1903) in the Place of the Independence by Reverend Fray Bernardino.
This Flag was provisionally adopted by the Constituent Assembly, by Law No. 64 of June 4, 1904.
Panama Flag Pictures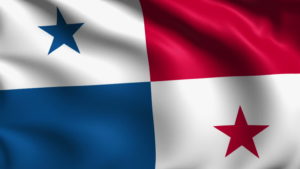 Map of Panama