Ethiopia National Flag
The current version of the national flag of Ethiopia was adopted on February 6, 1996. This is composed of three stripes of the same size; the top is green, central yellow and red inferior. The central part is the coat of Ethiopia.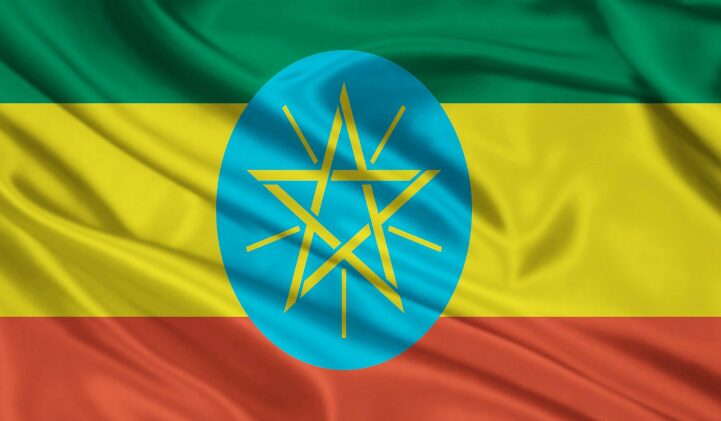 Ethiopia Flag Meaning
The national flag of Ethiopia has different colors and the meaning of the colors has been varying over time. Green represents the country's fertility, yellow religious freedom, and red evokes those who died defending national integrity.
Do you know about The National Flag of Estonia?
In the national flag of Ethiopia the golden five-pointed star represents equality between men and women, and equality of all ethnic and religious groups. The rays that appear between the points of the star reflect the bright future of Ethiopia. The blue color of the emblem symbolizes peace and the tricolor scheme of the flag is very ancient, previous to the creation of the standard of the Empire of Abyssinia. The three colors also composed the badera created in 1897, a year after the Battle of Adowa, in the the Ethiopians fought against Italian colonial expansionism.
Ethiopia Flag History
During the existence of the Ethiopian monarchy, a crowned lion, known as the "Lion of Juda" bearing a banner with a cross on the end of the mast, symbolized the country's link to the Ethiopian Orthodox Church.
With the disappearance of the Ethiopian monarchy in 1975, the national flag contained the same elements, but the "Lion of Juda" was removed and no new emblem or emblem was incorporated. This flag was used until 1987 and thereafter 1991 to 1996.
Between 1987 and 1996, in the center of the flag was the coat of arms of the People's Republic of Ethiopia, dominated by a five-pointed yellow star located at its top and surrounded by a vegetable crown or garland.
Ethiopia Flag Pictures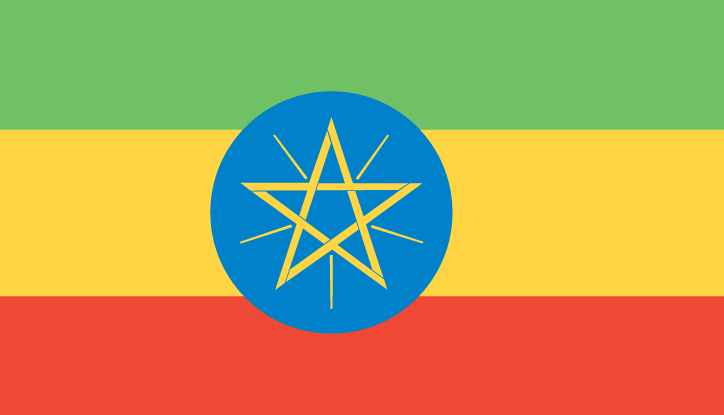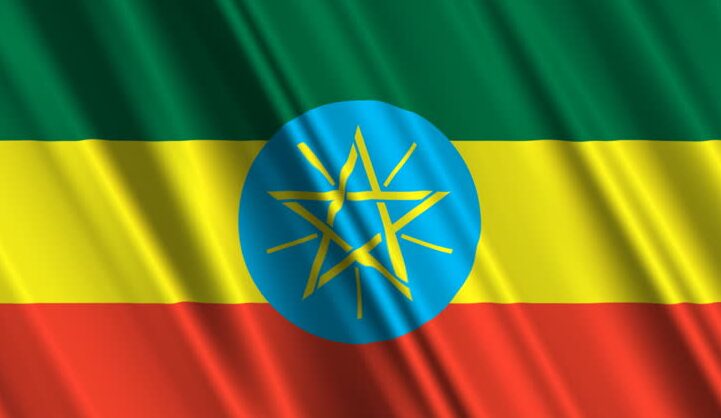 Map of Ethiopia