The national flag of Cyprus is known to have been adopted in 1960 and is a white background in which the map of Cyprus is superimposed.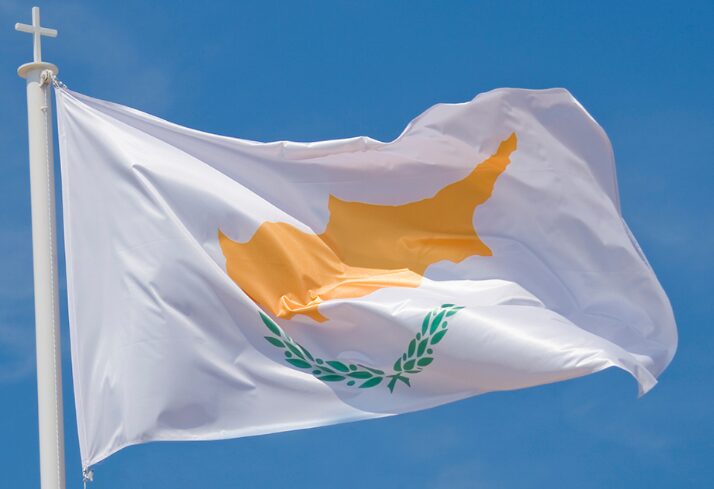 Cyprus Flag History
When the island gained independence from British colonial rule. Before that, from 1922, the official symbol of the national flag of Cyprus was a British colony of Cyprus, it is a blue rectangular top, which held the flag of the United Kingdom. On the right side of the cloth, two figures of red lions were applied.
Do you know about The National Flag of Cuba?
The modern national flag of Cyprus consists of a yellow silhouette of the island and two crossed branches on a white background. It is one of the few symbols of the state, which has the image of the country in the panel. He was received by President Makarios, who was then in power.
In the call for the country's flag project, hundreds of people responded. As a result, a schoolteacher won.
Cyprus Flag Meaning
The sides of flag are related to each other in a ratio of 5: 3. The flag represents the silhouette of the island in which the Republic of Cyprus. Under the image of the island are applied two branches of olive tree stylized dark green, crossed at the base. Silhouette of Cyprus on the flag of the Republic applies-Copper colored paint. It symbolizes the rich reserves of copper on the island, the Greek name that gave the name of Cyprus. Crossed olive branches symbolize the two branches of the population of Cyprus: an island inhabited by Turkish Cypriots and Greek Cypriots.
Cyprus Flag Pictures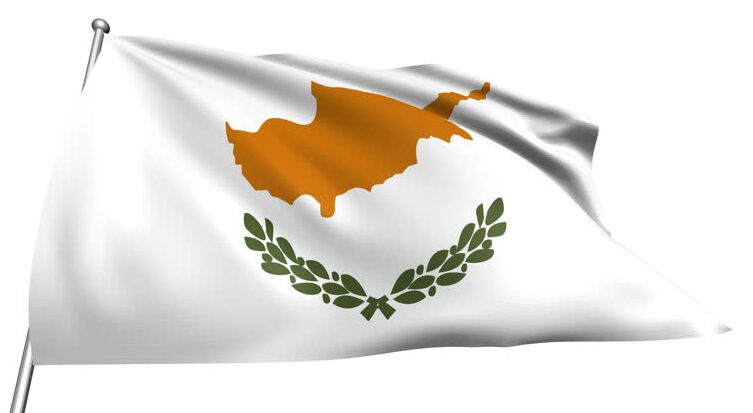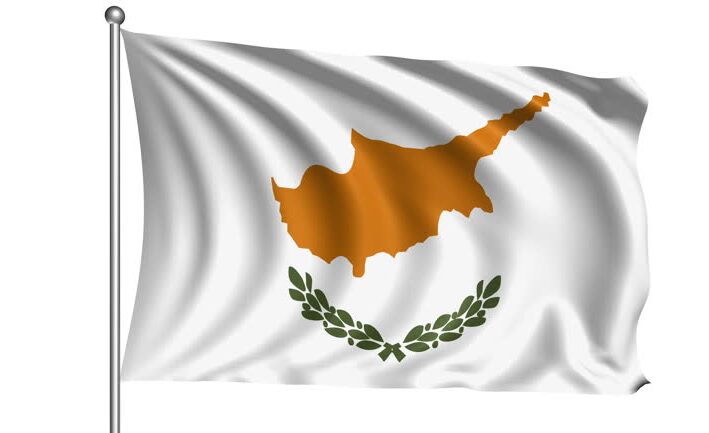 Map of Cyprus