Chile National Flag
The national flag of Chile is one of the Chilean symbols and is the emblem by which it is known internationally. It is also affectionately called the 'solitary star'.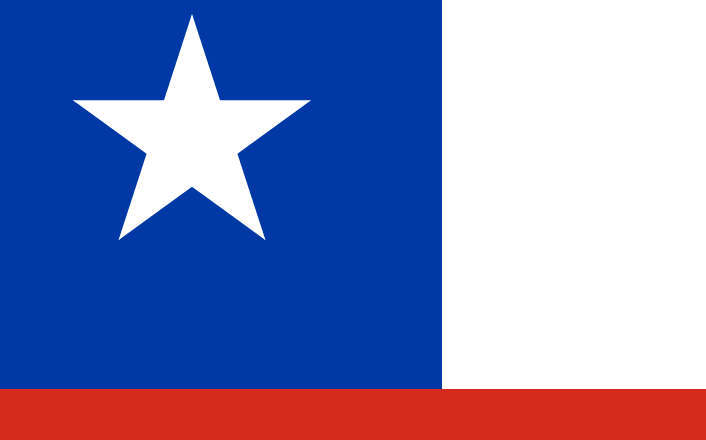 The national flag of Chile is composed of two horizontal stripes. Upper fringe of blue and white and lower fringe of red color. The blue of the upper strip occupies a third of the strip and is located in the upper left corner. The blue square contains at its center a five-pointed white star whose diameter is half the square.
Chile Flag History
The current model of the national flag of Chile was legalized in 1817 and was the flag that was used for the oath of independence of Chile in 1818.
Do you know about the National Flag of Canada?
Arcos, although several historians mention Gregorio de Andia and Varela. It was conceived by Jose Ignacio Zenteno, the minister of war of Bernardo O'Higgins.
The first version of the national flag of Chile was created as a badge to identify the patriots in the time denominated Patria Vieja (1810-1814). It consisted of three horizontal stripes of the same size with blue colors in the upper strip, white in the middle strip and yellow in the lower strip.
The second version lasted eight months in 1817 and was designed by Juan Gregorio las Heras. It is called the "transition flag", and the only difference with the previous flag is the replacement of the yellow color by the red color in the lower fringe.
The third version is the current version
In 1907 the Chilean flag won the contest of the most beautiful national flag in Blankenberghe, Belgium.
Chile Flag Meaning
The color blue and white of the Chilean flag has its origin in the verses of Alonso de Ercilla: "By the breasts, to the bias, crossed, blue, white and red bands". This verse would also become the warrior motto of the indigenous Mapuche of the Chilean territory during the time of the conquest.
The red color symbolizes the bloodshed by the war heroes on the battlefields, where they fought for independence.
At present, both the blue color and the white color have less warlike symbologies. The blue color now represents the clear sky and the snow white of the Andes mountain range. 
The solitary star on the Chilean flag represents the powers of State: the Executive Power, Legislative Power and the Judicial Power that would watch over the integrity of the nation.
Chile Flag Pictures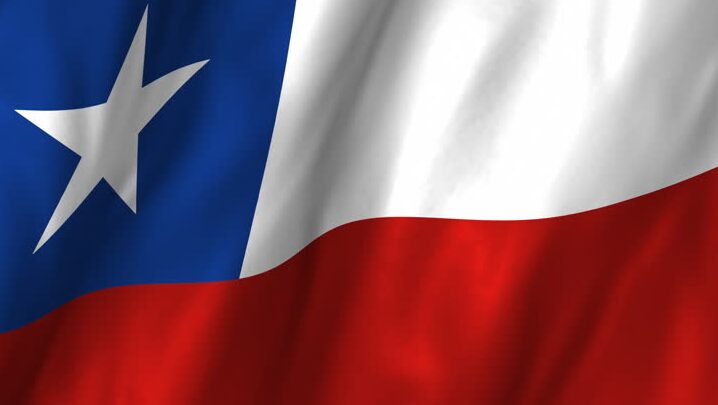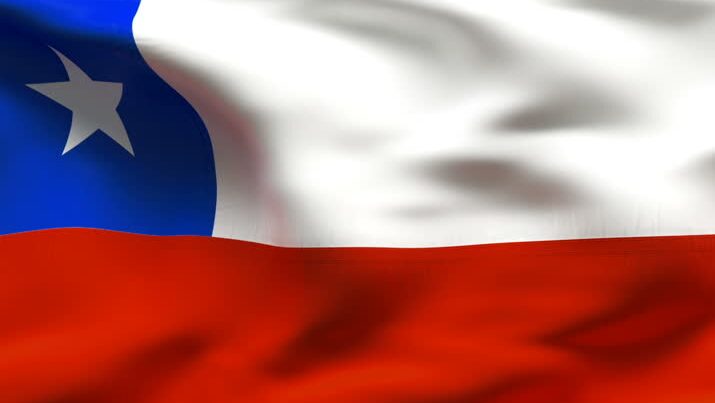 Map of Chile