We are going to share today is what national day? International Day for Overdose Prevention is devoted to the awareness of the damage related to overdoses has existed since 2001, but you will hear very little about continental Europe.
International Day for Overdose Prevention August 31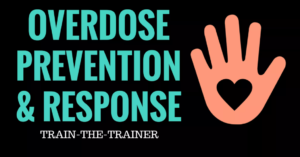 Indeed, its origin is Australian and it seems that it is for the moment celebrated only in some Anglo-Saxon countries: Australia, United States, Canada and Great Britain.
My sincere condolences
The International Overdose Awareness Day , from its English name, originates from a 2001 discussion between two Australian Salvation Army members, Sally J. Finn and Peter Streker. At the time, they had organized a public action to offer a ribbon of "condolences" to the entourage of people who had died of overdose.
Penington Institute
Since 2012, the Penington Institute has taken over the organization of this event, after the withdrawal of the Salvation Army. This institute tries to promote the health and the protection of the people by associating the research on the misdeeds of the drugs with actions on the ground on the populations.
Their website offers organizations the opportunity to register their own event to promote it widely.