Gambling is no more about visiting physical casino clubs on the weekends. The advent of the internet revolutionized the casino market drastically. Today, anyone can gamble anytime from anywhere from a virtual gambling platform. Besides, operators are blurring the lines between traditional and digital payment methods to take betting one level ahead.
That said, betting sites allow deposits and withdrawals via cryptocurrencies. The goal is to make online gambling as convenient as possible. This intersection created various possibilities for both bettors and gambling site operators.
Let's take a closer look at the amalgamation of gambling with cryptocurrencies.
What is Crypto Gambling?
Crypto gambling means playing real money casino and sports betting games using digital currencies. These online gambling platforms accept deposits and withdrawals via various cryptocurrencies. It includes Bitcoin, Ethereum, Ripple, Bitcoin Cash, Litecoin, Dogecoin, and many more.
Usually, the sites follow a hybrid approach. Integrating traditional and decentralized gambling options allows operators to satisfy every kind of gambler.
Also known as decentralized gambling, the new-age approach provides a safe, transparent, and risk-free gambling experience through blockchain technology. Besides, you'll enjoy the same game portfolio, rewards, and services as you would on traditional online casino platforms.
So, whether you love table games, slots, or sports, you can bet on any event you like using crypto.
The Rise of Crypto Gambling
Many industry experts believe that crypto usage will increase in the gambling market. The digital era needs digital solutions. Hence, casino operators are integrating this latest payment method on their sites.
As per a survey by SOFTSWISS, Bitcoin, Ethereum, and Litecoin are the top three most used cryptocurrencies on online gambling platforms. Besides, BTC's market share boomed by 1.9% in 2023.
Further, crypto erased the geographical barriers, allowing gambling sites to reach a broader audience. Today, betting fanatics can explore a range of international sports on crypto-friendly sites. From Basketball, Boxing, NFL, Badminton, and Hockey to Cricket, you can wager on any favorite sports event from anywhere.
The market size is only expanding with time. A blockchain analytics company, Chainalysis, reported that crypto casino sites earned an estimated $2.8 billion in 2021.
North American citizens spent the most time on crypto betting. Thus, this region has a massive scope for casino and sportsbook operators.
Lawmakers are looking forward to creating rules to regulate this profitable market. With more countries legalizing online betting, decentralized gambling sites will only flourish in the years ahead.
Benefits of Crypto Gambling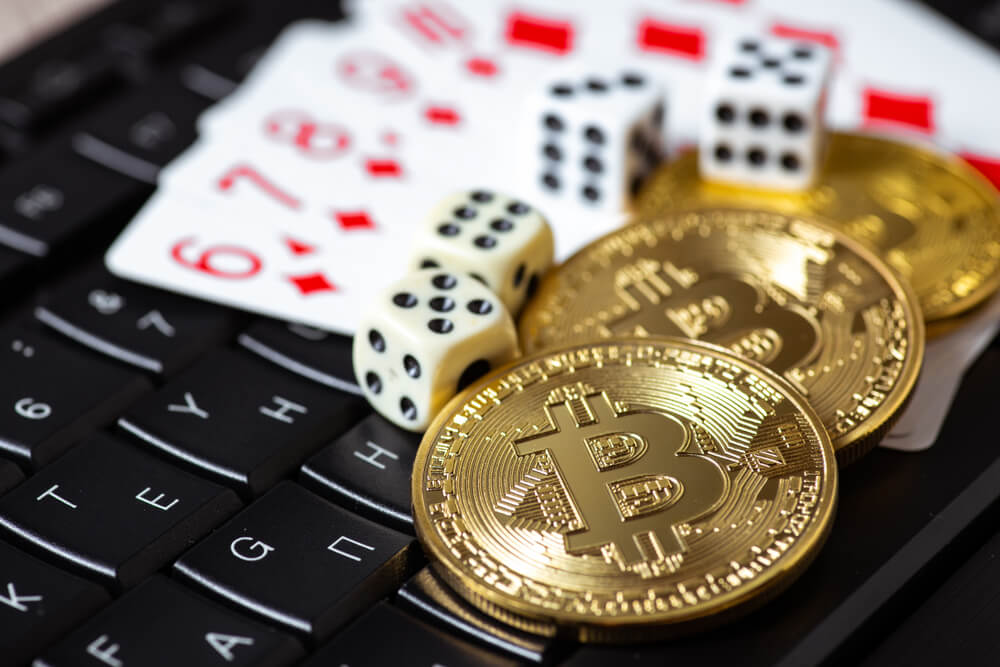 Check out the significant perks of switching from standard to crypto transaction methods to gamble online.
Secure & Transparent
Crypto offers a higher level of security to gamblers than fiat currencies. The decentralized ledger system ensures your transactions are immutable and transparent.
Hence, blockchain technology adds an extra layer of protection against online threats. It means your sensitive data will remain safe from third parties and cybercriminals.
So, gamble online with complete peace of mind.
Lightening-fast Transactions
Nothing can be more satisfying than withdrawing your winning amount in a snap. Usually, the withdrawal process can take many days to complete on traditional banking options. However, not when you redeem your payouts via digital currencies.
Crypto payment methods ensure players receive the funds within a few hours. You can even link your digital wallet with a mobile casino app. It'll allow you to cash out your winnings with a few taps on your phone.
Low Transaction Fee
Crypto-friendly gambling portals are also popularizing in the market due to low transaction fees.
Some online sportsbooks and casinos even charge no processing fee on specific cryptocurrencies. It means the entire payout will be yours.
Anonymity
Anonymous gambling is one of the biggest perks of using a crypto payment. Crypto betting sites don't ask for KYC documents and personal information during registration. All you need is an active digital wallet address.
Thus, your valuable data isn't vulnerable to malicious actors. So, enjoy a real-money betting session without disclosing your sensitive information.
Fair Gameplay
Crypto gambling sites leverage provably fair algorithms that ensure an unbiased experience. The cryptographic algorithms provide random and honest gaming outcomes. It means gamblers can independently verify the result of each bet.
Exclusive Bonuses
Online gambling fun is incomplete without bonus offers. Hence, gambling sites frequently launch exclusive promos to satisfy crypto gamblers, such as Crypto Reload, Crypto Match Deposit, and Crypto Sign-up Bonus.
Usually, operators provide higher reward value on crypto than traditional bonuses. It's a way to entice more players towards this new payment method.
So, improve your winning odds with these lucrative crypto-specific promos if you own digital currencies.
Risks Associated with Crypto Payments on Online Casinos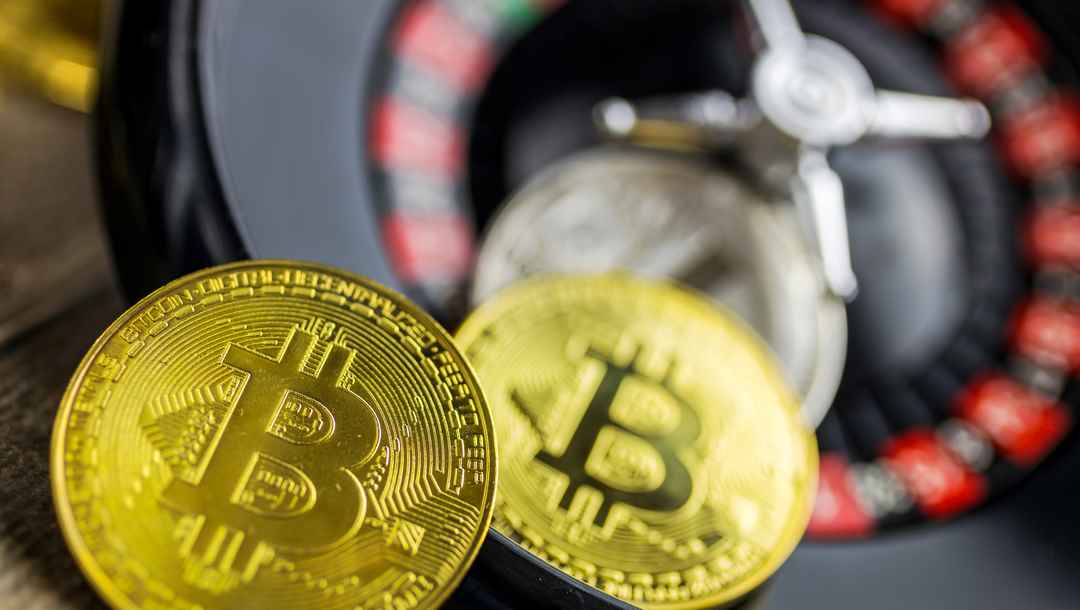 There are also some concerns lurking in the crypto-gambling industry that require quick resolution.
Highly Volatile
Since crypto is unstable, its value fluctuates daily. The volatility of cryptocurrencies can also impact the value of your payouts significantly.
If a digital currency's value depreciates, it could lead to lesser profit margins while betting. Thus, playing on crypto-based gambling sites can be risky sometimes.
Regulatory Ambiguity
Currently, crypto gambling falls into a gray area. For instance, limited US states consider online betting a legal activity.
The lack of regulation can lead to fraudulent activities and unethical gaming practices.
Thus, residents can't access online casinos and e-sportsbooks if the state prohibits them. Besides, only licensed operators can provide gambling services in the regulated region.
On the other hand, the industry is more resistant to government regulation. Due to a decentralized system, no entity controls the games or transactions on these sites.
Limited Availability
Crypto payments are still at a nascent stage in the online casino market. Currently, only some casinos allow transactions via cryptocurrencies. Besides, gambling sites accept only a few digital currencies for deposits and withdrawals.
The strict regulations against cryptocurrencies and gambling are the reasons behind limited access.
Crypto Gambling Regulations in Florida
The crypto gambling regulations differ for each US state.
That said, the laws are unclear in Florida right now. The state has complicated betting laws like other US regions. In 2021, the Seminole Tribe got permission to operate online sportsbooks, but a federal judge soon overruled the judgment.
So, is online gambling legal in Florida? The answer lies in the state's future decision. Policymakers are still looking for ways to regulate the online casino industry. The laws could change as the crypto casino market grows.
The only option for Florida residents is to gamble on offshore crypto-based gambling sites. These platforms accept gamblers from throughout the world. So gambling lovers can easily play their favorite games using digital currencies.
Future of Crypto Gambling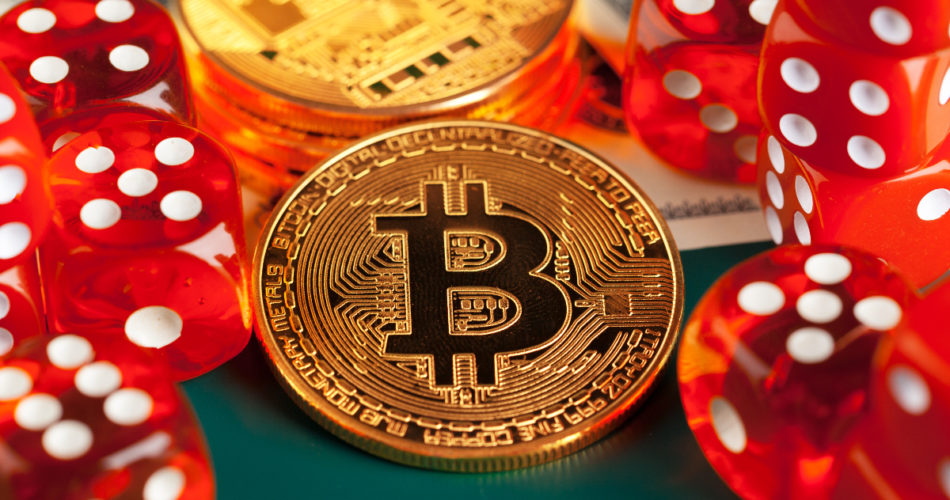 Decentralized gambling created various new opportunities in the market. These innovations will entice a broader audience. Let's check out what the future holds.
NFT-based Collectibles and Rewards
Non-fungible tokens (NFTs) will become part of crypto gambling. Online casinos will add gamification elements to enhance player's engagement on the site. It includes a leaderboard, quests, and bonus rounds. Players can earn unique virtual betting tokens, in-game rewards, and collectibles on these sites.
Non-fungible tokens will also allow crypto betting sites to improve user experience.
Advent of Metaverse
Crypto-based gambling sites will evolve more with the introduction of Metaverse. The power of blockchain with Metaverse technology will provide an interactive and immersive playing environment.
You'll walk into the 3D open-world virtual reality that will feel like a real-world casino floor. You can place the chips on the roulette table and talk with other participants. The experience will be unmatchable.
Regulatory Compliance
With the growing popularity, more countries are considering regulating crypto casinos and sportsbooks.
In the coming years, gambling authorities will provide official licenses to more crypto-based sites to operate legally. It'll build credibility for online operators in the market.
A regulated market means more crypto-friendly platforms and games will be available online.
Tips for Safe and Enjoyable Crypto Gambling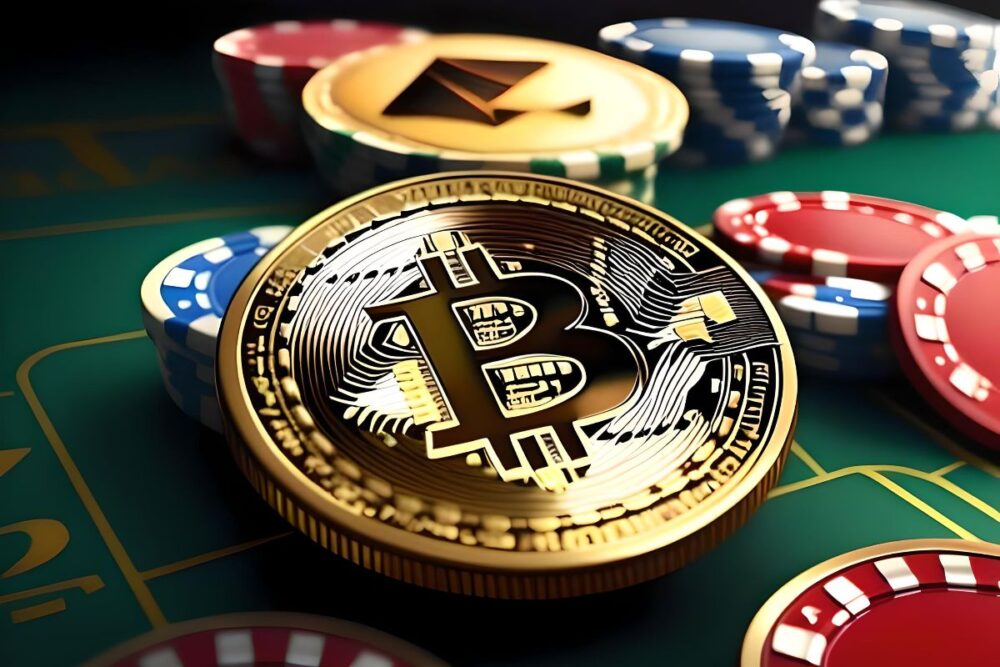 It's crucial to conduct thorough research for a safe and rewarding gambling experience on crypto-based platforms. Here are some expert-recommended tips.
Choosing the Right Casino
Indeed, cryptocurrency is a highly secure payment option. However, you can't sign up on every other gambling site.
Ensure to check the operator's license, RNG certificate, and security system. A credible, regulated gambling site always posts these details on the footer section or terms and conditions page.
Further, look for the padlock on the site's URL. It indicates that the casino uses SSL encryption technology that provides security against data breaches.
Read Bonus Terms
Finding a generous bonus deal isn't the only solution to enhance your crypto gambling experience. The next step is to read its playthrough requirements.
Sometimes, casinos put unrealistic rollover requirements that make cashing out almost impossible. So, only select a site that offers promos with easy-to-fulfill terms.
Further, don't forget to check validity and bonus code details to claim the offer hassle-free.
Responsible Gambling
Since gambling can be addictive, always set a monthly or weekly playing budget. It'll allow you to play risk-free and responsibly.
Several crypto casinos these days allow players to customize deposit limits. You can adjust the settings based on your budget.
If you detect addictive behavior, you can also opt for the self-exclusion program to ban yourself voluntarily from the site. A credible platform will also provide resource tools and a helpline to help players with gambling addiction.
Bottom Line
Undoubtedly, the crypto gambling industry shows no signs of slowing down. More online gambling operators are integrating crypto payment methods.
Similarly, many gamblers are also choosing this cutting-edge digital transaction mode. Safety and speed are the critical factors for this shift among the players.
As the regulatory landscape shifts, the crypto and gambling intersection will create unparalleled possibilities in the coming years.