Capital City of Banjul
The capital city of Gambia is Banjul. It has the population of 357,238 (census of 2003).
History of Banjul
In 1816 , the British fist founded the capital city of Gambia (Banjul) as a trading port and bases for repression of the slave trade , but at that time the name they had been assigned was Bathurst, alluding to Henry Bathurst, secretary of the British Colonial Office. On 18 February 1965, the city was chosen as the capital of the country after the declaration of independence of the Republic of the Gambia and in 1973 the name was changed to the city and began to be called Banjul until today. On July 22, 1994, Banjul was the scene of a bloody military coup in which President Dawda Jawara was overthrown and replaced by Yahya Jammeh.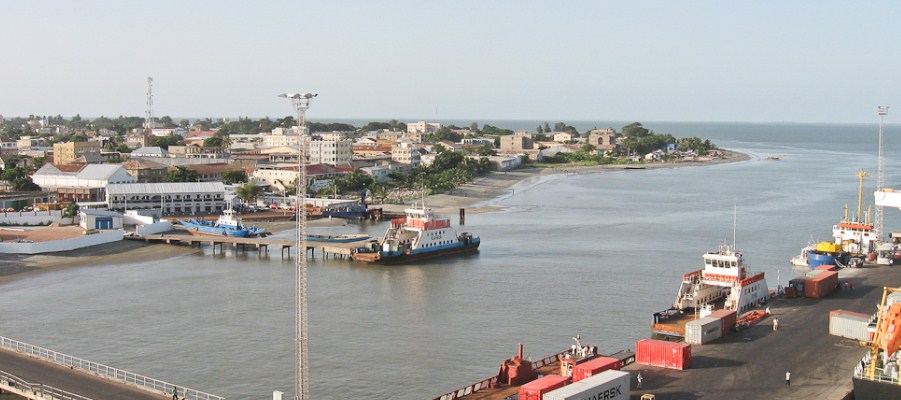 Geography
Banjul is located on St. Mary Island at the mouth of the Gambia River on the Atlantic Ocean coast and because it is located geographically on this island with expansion of the urban area, since on the western border the city is home Of mangroves. Banjul has a warm climate all over the year because of the Sahara Desert. The coldest month in the capital of Gambia is August and the warmest month is March.
Do you know the capital city of Gabon is Libreville.
Interesting Facts about Banjul
The population of the city including the Municipal Council has a total population of 357,238 (census of 2003).
Economy
Banjul is the administrative and economic center of the country and the main urban area of ​​Gambia: It also has the Central Bank of Gambia.
Peanut processing is the main industry in the country, but beeswax, palm wood, palm oil, hides and skins are also exported from their port.
Places to Visit in Banjul
The places of attractions include the National Museum of the Gambia, Albert Market, State House, House of Justice, the two cathedrals and several major mosques.
The National Museum of Gloucester Street displays a sample of the colonial past to the country's recent history. This museum includes handwritten pages of the Quran Pak.
Banjul also organizes the annual car race, the Plymouth-Banjul Challenge. Participants should drive a car, which has a value of about 100 British pounds. In line with the Paris-Dakar Rally, cars depart from South Plymouth in a race of about twenty days. If they arrive, the vehicles are sold or donated.