Remote work has its benefits, but it's definitely different than working from your company office. Depending on your environment and your personality, you may have to work harder to stay productive and focused. No matter how you work or what your home office looks like, there are plenty of ways to keep your professional life on track, such as room darkening shades from Factory Direct Blinds. The following tips will help you to do your best work.
1. Treat It Like a Regular Job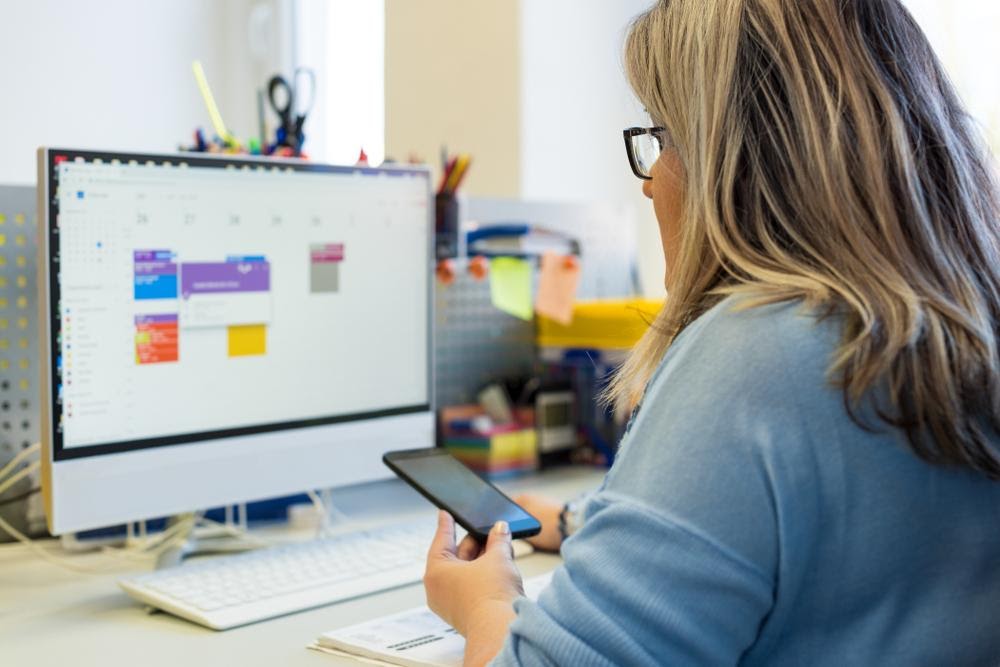 If it sounds fun to work in your pajamas, you definitely have the freedom to do it. However, spending your days in sweatpants may not make you feel as productive as you'd like. To combat fatigue or a lack of inspiration, remote-based professionals recommend getting dressed each morning and keeping the same hours each day. It also helps to work at a desk instead of on your couch.
Spending a few hours relaxing and concentrating on a project shouldn't be an issue. However, slouching instead of sitting in an ergonomic chair can cause work-related back problems over time. Invest in office furniture, lighting, and a computer setup complete with a keyboard and mouse. Let your family know when you'll be working to prevent distractions and remind busy kids and spouses of your professional hours by leaving a note on the fridge or the door.
2. Design a Productive Working Environment
A productive working environment is quiet, comfortable, and free of clutter. Once you choose your room or ideal space, it's time to remove excess furniture, papers, and décor. You may even want to get rid of artificial overhead lighting, which can create glare on your computer screen. Instead, take advantage of natural lighting by placing your desk near a window. While creating a softer, more relaxing ambiance than a lamp, the sunlight will also help to energize you and give you your daily dose of vitamin D.
If you're looking for stylish window coverings for your home office, choose a design such as solar shades or wood blinds. Solar shades are convenient, sleek roller shades that help filter up to 99 percent of glare, heat, and brightness. Basswood blinds are a rich, gorgeous addition to any home office's décor. No matter which color or design you choose, they will let in plenty of natural light. When it's time to close your blinds, they also keep your room cool and private. Other popular styles include woven wood shades, bamboo blinds, and vertical blinds.
3. Use Digital Communication Tools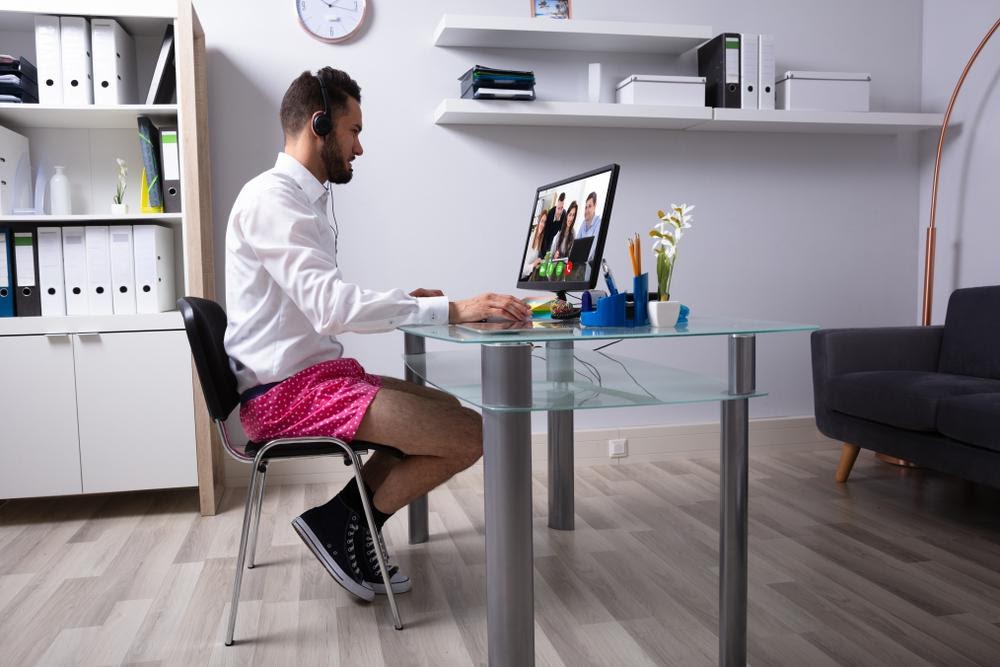 While you may be working alone, you'll still need to communicate with your coworkers, employees, or clients. Digital communication tools such as messaging software and video conferencing applications can make you feel like you're together. Work to create a blend of products for you and your community. Your corporation may communicate primarily by email, text messages, and group chats, while your customers may prefer to receive service through social media messaging or video chatting.
When it's time to switch or add tools, let your team or clients know about the transition as soon as possible. Provide them with a tutorial on how to use the software and plenty of time to test it to make sure it works. Invest in a high-quality camera and microphone so your community can see and hear you. A headset can also be helpful for drowning out background noise while you stay focused on your projects or calls.
4. Take Frequent Breaks
Office workers receive breaks for a reason. Your mind and body need time to rest and recover. It's also important to refuel with nutritious food and water. Additional benefits of taking breaks during your workday include enhanced creativity and productivity. You'll also help to reduce eyestrain.
Aim to take a 30-60 minute lunch for every eight-hour workday. Experienced remote workers also recommend adding two or three additional breaks staggered throughout the day. A short walk around the block can help clear your mind and provide you with much-needed sunlight and oxygen. A short meditation, a healthy snack, or a couple of minutes playing a fun game can also help you reset your focus and de-stress. If you need additional time to rest, listen to your body. The more you know about your strengths and limits, the quicker you'll find a remote work schedule that truly works for you.
5. Stay Organized
If you're a freelancer or own a small business, you'll need to keep yourself organized. Digital calendars and scheduling tools will help you to slate meetings and juggle them with your personal responsibilities. Creating lists by their level of priority can also help you to make a more focused and productive workday. Decide which projects, clients, or challenges need to be handled immediately and which ones can wait a few days or weeks. When you're feeling overwhelmed, remove any "wants" or extras until you're caught up again.
Other helpful organizational tools for remote work include digital reminders to keep you on track, as well as email filters to help you get to the most important messages. An online time log application will tell you how much time you spend on various tasks or clients. Click the "start" or "play" button when you begin your work, then pause or stop it when you're finished for the day. Most apps will also allow you to log your time manually. The more you know about your productivity, the easier it will be to make smart decisions about your business.
Staying Focused While Working From Home
It's not always easy to stay focused while working remotely. However, no office is the perfect environment. Capitalize on the tools and skills you gained when you worked in a traditional office. Next, incorporate the tips above. With a combination of organization and persistence, you can design a productive and focused space that is all your own. You may even find you're more productive, inspired, and motivated than before.