Libya National Flag
The current national flag of Libya is rescued from the one that was originally approved in 1951, following the creation of the Kingdom of Libya. The Libya national flag was designed by Omar Faiek Shennib and approved by King Idris Al Senussi who composed the UN delegation representing the regions of Cyrenaica, Fezzan and Tripolitania in the unification debates of the UN. It fell into disuse in 1969, but was later approved by the National Transitional Council and anti-Gaddafi forces and formally claimed as the country's national flag in Libya. It replaced the flag established by Gaddafi.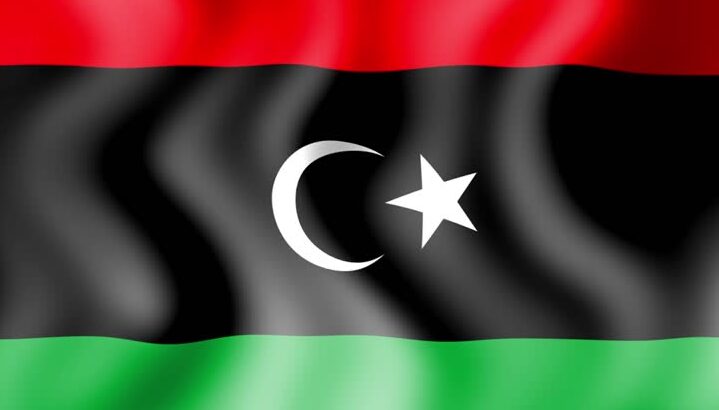 Libya Flag Meaning
The symbolism of the colors of the national flag of Libya are: the red represents the blood sacrificed by the freedom of Libya, The black recalls the black days that the Libyans live under the occupation of the Italians and the green represents their main wealth, agriculture, and future prosperity of the country. The star and crescent is placed within the central black strip of the flag as a reference to the Senussi flag and the role of King Idris in leading the country to independence.
Do you know about the National Flag of Madagascar ?
Libya Flag History
The flag of the Gaddafi (1977-2011) was adopted 11 of November of 1977 and consisted in a green field. It was the only national flag in the world with a single color and without design, badges or other details. It was chosen by the Libyan leader Muammar Gaddafi as symbol of its political philosophy (Green Book). The green color traditionally symbolizes Islam, reflecting the green historic flags of the Fatimid caliphate. In Libya,
Libya Flag Pictures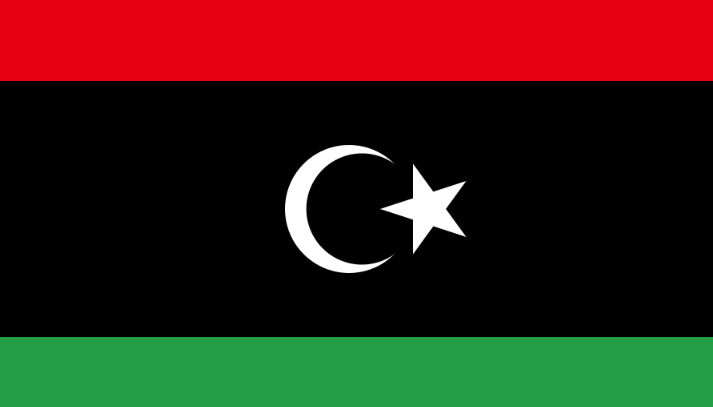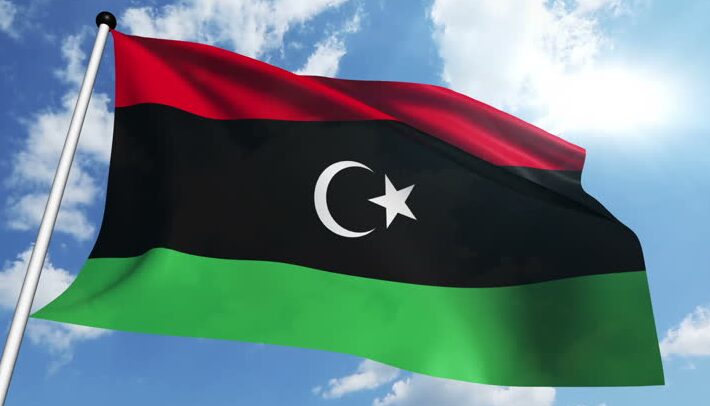 Map of Libya