We are going to share today is what national day? A Kiss a Ginger Day  devoted to redheads and, more precisely, to embrace a redhead , the idea may seem absurd, but to look at it more closely, it is not so much.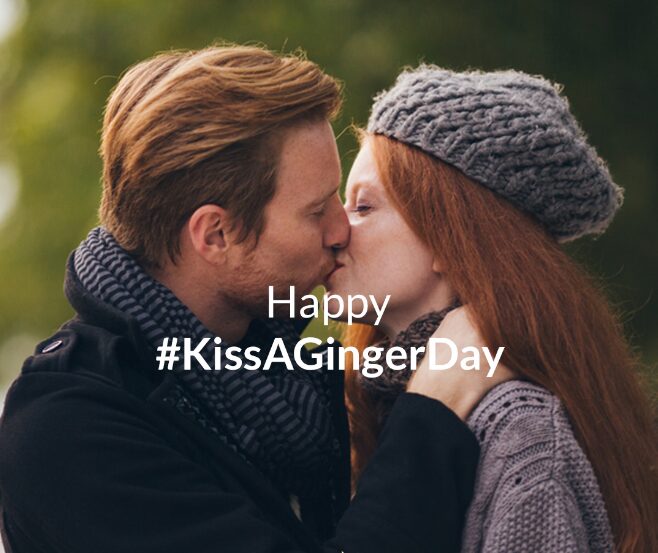 Kiss a Ginger Day January 12
In the beginning was South Park
We no longer showcase this cult series which inspired the creators of a day entitled "Kick a Ginger Day". Unfortunately, not everyone is practicing the second degree and some have felt compelled to put this invitation into practice.
Kiss a redhead!
In reaction, the Canadian Derek Forgie launched on Facebook its own day, called "kiss a ginger day" … it is celebrated every January 12. By integrating it into the World Day website, we are only helping to repair an injustice.
Let's take advantage of it to remember some famous redheads:
Alyson Hannigan (Willow in Buffy the Vampire Slayer, Lily in How I Met Your Mother)
Marcia Cross (Desperate Housewives)
Gillian Anderson (X-Files)
Prince Harry
Danny Elfman, the famous American composer of many Tim Burton films
Jules Renard, author of the autobiographical novel "Poil de carotte"
Antonio Vivaldi
Ruppert Grint (Ron in the Harry Potter)
Sonia Rykiel, French seamstress and designer
Mylène Farmer
Obelix
Daniel Cohn-Bendit