Like everything else in the last year, DHgate, as a platform has increased in popularity and it's safe to say that it is now one of the largest E-commerce stores on the market. After all, they come in second, right after Aliexpress, which is why there are various alternatives that people often choose to shop from.
But, since there are various options that you can choose from, you might be wondering – what are some of the best DHgate alternatives in 2023? Luckily, the article below will shed some light on the entire topic, so without further ado, let's take a closer look at the list of stores you can shop from:
1. "Bang Good"
The very first option that you could look at is Banggood, an online E-commerce store with a wide range of goods. If you're interested in purchasing some cool devices and gadgets, as well as popular products at an affordable price, this is a platform that you should definitely visit.
There are various categories that you should definitely check out, including electronics, computer & office, games/sports/robots, clothing, accessories, footwear, bags, as well as automobiles and motorcycles. Keep in mind, they do ship their merchandise all over the world, however, the prices and delivery time will depend on the country you're ordering from.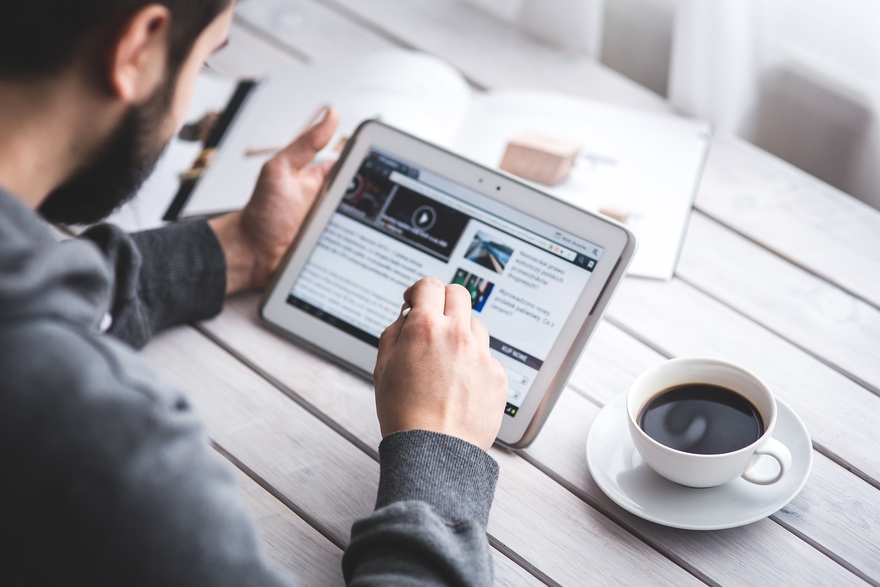 2. "Gear Best"
If you're looking for really affordable prices and some high-quality products, you should definitely check out Gearbest. This global platform claims that they entirely focus on their quality control, and with over five thousand workers, you'll surely obtain access to some really amazing sections of goods.
If you decide to visit this website, you must browse through several categories including home/garden, smartphone accessories, computers/office/tables, jewelry, as well as their promotions category. They utilize FedEx and DHL shipment services, which means that you can expect your order to arrive from 1 to 5 working days.
3. "Light in The Box"
If you're looking for clothing, clothing is what you'll find in the Light in The Box shop, however, although they focus on clothing, you shouldn't overlook their other sections. Like all DHgate alternatives, you'll be able to find various merchandise, for low cost, but good in quality.
As mentioned, you'll want to see what they have to offer in both women's and men's categories, but, you have to also look through weddings and events, footwear, bags, jewelry, clocks, as well as telephones and accessories. Now, they do offer an option that you could get your goods in one day, however, this isn't an exact rule, hence, you might need to wait for more.
4. "DealeXtreme"
Yet another shop that you can opt for is DealeXtreme, an online shop based in Hong Kong where you'll be able to purchase some really amazing and inexpensive goods. When you access the platform, you'll notice some really amazing promotions and deals that you could get, hence, make sure that you always review the seller's account first.
Once on the website, you should look at the telephone and accessories section, as well as customer electronics, games/hobbies, and shoes and handbags. Although this organization promises that you'll receive your goods as soon as possible, it most commonly takes 15 to 30 days for them to arrive.
5. "GoTen"
If you searching for websites such as DHgate, you should certainly visit this website that offers a wide range of goods and products to their consumers. One of their biggest focuses of this organization is that they offer good customer service support to their clients, which is why they don't have a lot of problems with their shipments.
The segments that are worth looking at include office/school supplies, kitchenware, toys, hobbies, and if you're into gardening, you'll love their gardening category. They offer free shipment to the United States and Great Britain, and once you place an order, you'll need to wait for about two to nine days for your goods to arrive.
6. "Tom Top"
Established way back in 2004, Tom Top is one of the most reliable wholesalers out there, and once you take a look at their website, you'll be surprised when you see some of the most modern collections out there. Like all the other shops on this list, they're also an awesome alternative to DHgate.
Once you access it, you should certainly browse through several classes of their merch, including smartphones and add-ons, smart gadgets and safety accessories, jewelry and clothes, home/garden, as well as vehicle accessories. They do send packages to most countries out there, and the delivery is estimated to be from 7 to 16 days.
7. "Focal Price"
Since this organization sells more than 700.000 articles, it's pretty safe to say that they're one of the leading Chinese retail stores out there. If you wish to find different deals and promotions, this is the right platform for you and although their classes are somewhat limited, there are some really nice collections to pick from.
The collections that you should definitely check out include fashion, purses, electronics, as well as games, and toys. When talking about their shipment options, they do send their stocks to most countries, however, they're mostly concentrated on selling to Europeans.
8. "LighTake"
Last on the list is an E-commerce store that mostly targets children and teenagers, however, they're also experiencing an increase in their other categories as well. You'll notice some really amazing gadgets, however, you'll want to verify and check out the reviews of the sellers before purchasing anything.
If your kids are interested in puzzles and magic cubes, they'll love that category, however, there are also other ones that they might like including music, sports, and painting toys, as well as a hobbies section. They ship to most locations out there, and you'll need to wait from three to fifteen days for your goods to arrive.
Conclusion
As you were able to learn, there is a wide range of DHgate alternatives that you could choose to purchase various goods from. Since there are various options, you should carefully consider which one is the best for you, especially since they all offer different products, shipment and payment options, as well as discounts.
So, now that you're aware of all the E-commerce stores that you could opt for, you might not want to lose any more of your time. Instead, check some of the aforementioned alternatives out, determine which one suits your needs best, and then treat yourself to some products that you need.