If you are planning to visit Madrid this summer, there's a lot to rejoice while being in the capital of Spain. A thriving city on the banks of river Manzanares is the third largest city in the whole of the European Union and among the 10 most liveable cities of the world. The people and places, all are worth a visit. If you are planning a visit to the European Union, it must only be second to London and Berlin in your priority list. Mark your calendars if you are going to visit Madrid in summers, there are a lot of happenings to check out while enjoying your stay in the greatest metropolitan of Spain and Europe as well. There are numerous events and places to look for while being there, Madrid Open is to be held in the first week of May this year in Madrid, better book your tickets if you are going to be there from May 3 – 12. There are hundreds of places including Retiro Park, Prado Museum, Plaza de Cibeles, El Rastro Market, Plaza Mayor and many other places you can't cover in a short trip. Manage your time well to cover most of the places while being there, get less sleep and more travel in Madrid. Here are our best picks for you while you enjoy a short 2-3 day trip in Madrid.
Plaza Mayor
Place it on top of your wish list, the magnificent Plaza Mayor is a square located in the middle of Madrid city. It is flooded year round by tourists from around the world; there are tourists, street artists, and some delicious restaurants at your service whenever you sit there for a while. While roaming there around the Plaza Mayor, don't miss the statue of Phillip III on horseback.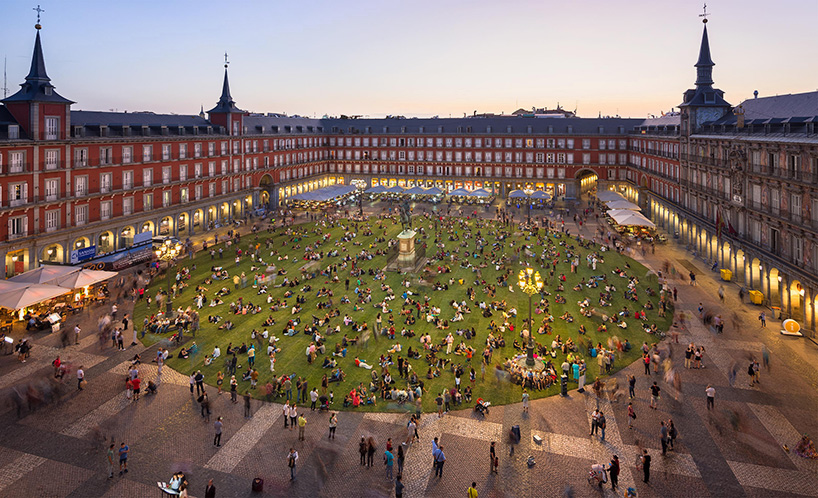 Puerta del Sol
Del Sol is the busiest street of Madrid, it has the best bars and nightclubs in all of Madrid. Puerta del Sol is an always-busy and heavily crowded place with fountains and performers making it out of the world. The atmosphere is mesmerizing, the place never sleeps, shops and clubs are open day and night, there are restaurants, shops, and everything you could find in a place like Puerta del Sol.
Royal Palace of Madrid
Once a residence of the Kings of Spain, Royal Palace is now open for tourists for 10 euros per head to sense the grandeur of the Royal Palace. It has 3000 rooms in total making it the largest royal palace in Western Europe. If you want to be there before the crowd, wake up early and get there before everyone else.
Almudena Cathedral
Santa Maria la Real de La Almudena is the most popular church in the whole of Spain; it was built on the site of Medieval mosque in 1879. It took more than a century to complete the cathedral. The construction of the cathedral is carried on using modern techniques while retaining the 16th-century design. If you have a couple of hours, Almudena Cathedral is a must-visit place.