The notion of super apps is gaining a lot of attention these days as more and more people are getting intimidated by this term. What are super apps, and what makes them super? Well, if you think the super app is a phone application that will give you a virtual trip to space or allow you to talk to aliens, then sorry, you are wrong.
The idea behind the development of super apps is pretty simple yet revolutionary. Super apps are phone applications that offer you various services and features all under one roof. You will be able to perform a wide range of online activities without leaving a single app.
There are many super apps in the market; some have already secured their footing in the market, while some are getting ready for their launch. According to many industry leaders, super apps will become extremely vital in the phone application world. These phone applications will definitely be the game changer.
You must be thinking that out of so many super apps, which ones will dominate the future? Well, we would be more than happy to answer this question, as that's why we are bringing this list of super apps that will dominate the year 2023. So, let's not wait any longer and take a deep dive right into it.
Super apps that will dominate in 2023
#1 Wikolo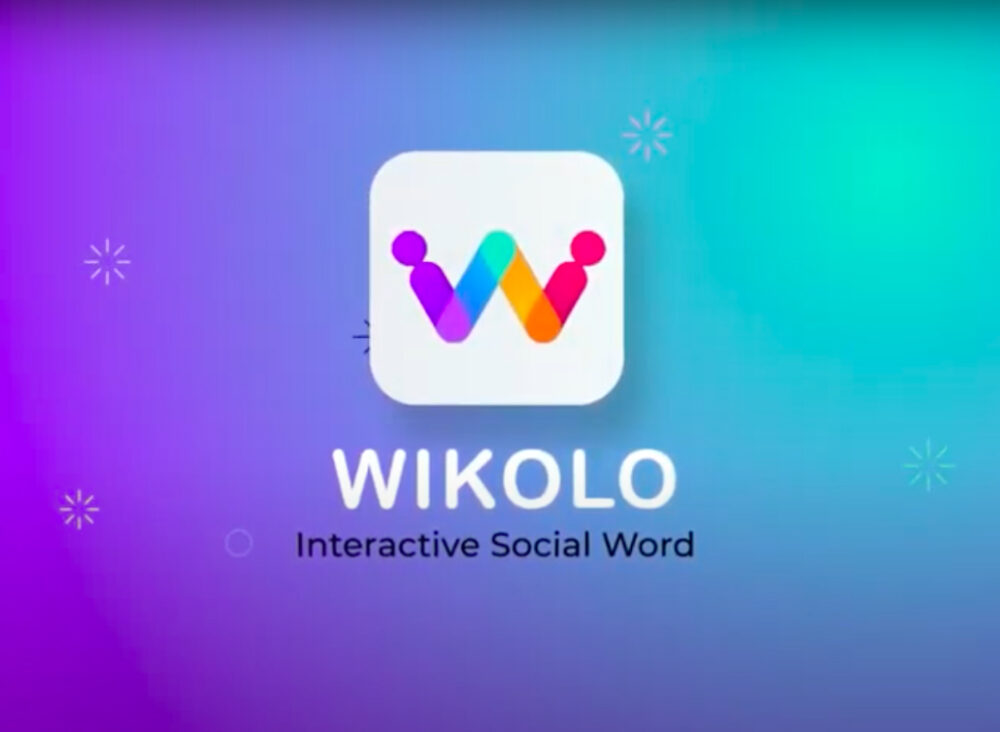 Wikolo is one of the most anticipated super apps of the year 2022 and will definitely rock the year 2023. This super app is gaining a lot of popularity because of its futuristic approach to revolutionizing the experience of internet browsing. Wikolo offers some of the most fantastic features, like a marketplace where you can buy and sell things, online payment features to make seamless online transactions, and much more. This super app has the potential to build a massive user base with its efficient and innovative approach. Another amazing aspect of using this super app is its interface which is effortless and seamless.
#2 Alipay
Jack Ma, the founder of Alibaba Group, launched a super app called Alipay. This super app focuses on virtual financial services and features such as finance management, online shopping, etc. The users can also order food from restaurants, get discounts and send recommendations to friends, all on a single platform. This super app currently has more than 450 million users who can seamlessly send and receive payments online. An E-wallet is one of its prominent features. Every day, more and more people are joining this platform, and that's why this super app is expected to dominate in the year 2023. We might see a massive expansion in its user base.
#3 Omni
Omni comes on the list of Central America's first and fastest-growing super apps launched in 2019. The features that helped this super app gain so much attention are ride-hailing, bike-sharing, finance, and healthcare services. The users are able to access a wide range of services at their fingertips. As people were looking for such an innovative and fresh piece of technology that could ease and simplify their online activities, Omni took advantage of this need which led to the success of this super app. This is the reason for 500,000 downloads of this app in a single year
#4 Revolut
This super app was founded on July 1, 2015, focusing on financial services and features. It is among very few financial super apps in the world. This app helps users make better and more profitable financial decisions which is the foundation of its popularity. This super app also facilitates money transfers and exchanges.
#5 PhonePe
This is one of the most used and popular super apps in financial industries, especially in India. With over 100 million users, this super app is expected to dominate the industry in 2023. People can make online transactions seamlessly. The users find this platform one of the most trusted and safest applications for making online payments. People can also order food, make donations, buy groceries and perform many other online activities. In addition, people can also pay for the subscription to OTT platforms, insurance, and whatnot. This application has a huge user base that is expected to grow this coming year, making it one of the best financial super apps in Asia.
#6 Rappi
Rappi has a wide market, and it is spread in nearly nine countries that are México, Ecuador, Colombia, Costa Rica, Argentina, Perú, Chile, and Uruguay y Brasil. But that's not all; this super has 10 million active monthly users. It is one of the fastest-growing Latin American super apps providing its users with fast delivery service of food, clothes, and medicines. Along with this, this super app offers financial services to users. This app can also be used for booking events, concerts, hotels, etc. It was launched just as a food and grocery platform but gradually expanded its horizon to become a multi-purpose application.
#7 Grab
Grab is a popular super app in Asian countries like Singapore and Indonesia, launched in April 2019. It stepped into the market as an application for taxi services and expanded its features and services to become a super app. Right now, it offers various services such as logistics, hotel booking, food delivery, banking services, grocery shopping, ticket purchase, and an on-demand movie platform, among many other things.
#8 Troop Messenger
Now, you must think it is a regular messaging application you can use daily. But it is not true. This high-quality business messaging app will allow you to connect with your team seamlessly. You would not have to depend upon multiple applications such as TeamViewer, Google Duo, and Zoom, as this app will eliminate the requirement of all of them.
#9 Gojek
Gojek is a super app that has secured its footing in countries like the Philippines, Singapore, Indonesia, Thailand, and Vietnam. It offers many different services, such as GoRide, GoShop, GoSend, and GoFood.
#10 Clap Messenger
If you are looking for a virtual assistant, then this is something you can go for. One of the most remarkable features of this super app is that it offers end-to-end encryption offering the best security for your data and information.
There you have it! These are some applications that will dominate 2023 because these apps offer some miraculous features and services.